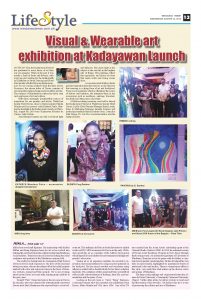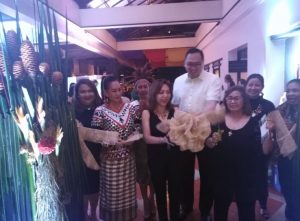 On its 34th Year, the Kadayawan Festival has graduated to more forms of art than one can imagine. When in the past it was mostly a feast of fruits and flowers, with everyone just waiting for the Indak-Indak sa Kadalanan or Street Dancing and Floral Fruit parade with the Hiyas ng Kadayawan., now we see various products from the three Davao Provinces, the eleven tribes of Davao, painters of several media, fashion design and even ethnic jewelry. The richness of Mindanawon culture has never seen such explosion of art and culture.
With these seemingly inexhaustible sources of inspiration for our painters and artists, Waterfront Insular Hotel Davao chose to feature painter Elenita Dumlao and Accessories artist Kathryn Fanlo. Sharing the limelight at the Kadayawan Launch on Thursday, August 08, 2019 was a Kadyawan Floristry by Cameo, Jade Polizon.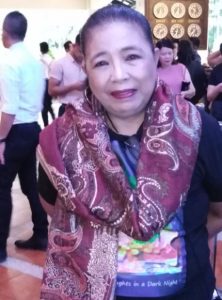 Artist Elenita Dumlao says life is all about light and darkness. She chose light as her subject as she sees life in the brighter side of things. Her paintings reflect this expression and choice of colors that make walls and living rooms alive.
Accessories artist Kathryn Fanlo gets her inspiration from the weavers, as she observes that weaving is a dying form of art and livelihood. From woven materials, which is oftentimes the source of history and tradition, she interprets these in her accessories such as necklaces, earrings, bracelets, kerchiefs and other pieces of jewelry.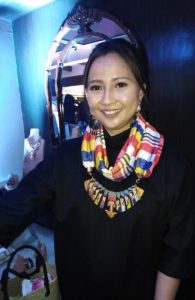 A Ribbon-cutting ceremony was held to launch the Kadayawan Festival at Waterfront Insular Hotel Davao, Led by Hotel General Manager Brian Lasala, Sales & Marketing Manager Jennifer Romero and invited personalities Myrna Dalodo-Ortiz, Councilor Pilar Braga, Dr. Luz Pm Acosta-Barrientos and the featured artists.