Abundance is the reason we are celebrating a feast of thanksgiving in Davao City. Food is in abundance due to the good climate, the cooperation of the eleven etho-linguistic tribes surrounding the city, living in peace and a bountiful harvest of the fruits in season, not to mention the growing economic boom.
Joining the rest of the community in the food trip offered by the hundreds of restaurants in city, particularly at SM City Davao, Lugang Cafe gives us a taste of what they are offering during the Kadayawan Festival season.
Lugang Cafe Manager Jonathan Bangayan related how the Cafe started. It was born out of love for tennis. The couple who brought Lugang Cafe to the Philippines, Peter and Annabelle Chua traveled to Shanghai in 2008 to watch the Master's Tennis Cup tournament. The Bellagio Cafe (the franchise's name in China) was highly recommended to them by a friend. It was truly "love at first bite" and the rest they say is history.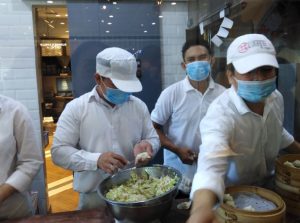 Lugang Cafe is a member of the Bellagio Group of Restaurants, Shanghai and Beijing. In China they are popularly known as Bellagio Cafe and have spawned more than 50 branches. The Manila branch is their very first branch outside China and currently has seven branches all over Metro Manila and one in Davao City.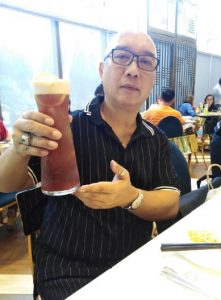 Restaurant best-sellers are the famous Xiao Long Bao, Three-Cup Chicken, Spicy Beef & Tendon Noodle Soup and many more. Lugang Cafe dishes are characterized by sweet, spicy and with the subtle use of Basil, chili and ginger that appears in traditional Taiwanese dishes.
The "Feast All You Can" promo was launched in April 2015, an idea to make it affordable without compromising the quality of the dishes. It is now on its fifth year and the first for the Davao branch.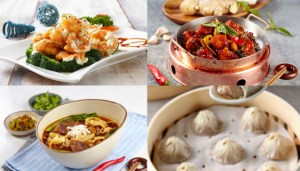 Each year something new is added to the promo by offering dishes specially created by the Chinese chefs that will have everyone wanting more.