This year, Cinemalaya, Philippines' pioneering independent film festival which arguably paved way for the non-mainstream film festival culture in the country, is finally spreading its wings outside Manila. This year's edition has simultaneous screenings in cities like Pampanga, Naga, Legazpi, Iloilo, Bacolod, and Davao.
It has been a long time coming—fifteen years—although not the first time (they tried it in Cebu two editions ago), and something that should have been done many years ago to create the audience for Filipino independent films outside Manila, and most importantly, to create and further the discourse of our national cinema that is holistic and inclusive. Before, award-winning Cinemalaya films or those that have commercial potentials, are given theatrical nationwide screenings, but very few have been actually successful outside the festival run, similar with other festival films.
Nevertheless, it is still worth exploring the possibilities of this effort, particularly in the aspect of alternative film distribution, to create a wider reach and find more audiences outside the lugubrious state of commercial, theatrical releases. Certainly, a more solid policy support and sustainable framework is needed to create an environment favourable for local films.
Here are brief notes on the films that I was able to watch for the past three days of Cinemalaya screenings.
Children of the River
Maricel Cariaga's coming-of-age tale set in the province of Isabela. The titular children here are sons and daughters of Filipino soldiers currently dispatched in war-torn Marawi. We only get to hear this reality via morning phone calls to the family, which includes Elias (Noel Comia Jr.). It's unsubtle nod to Call Me By Your Name renders Elias' awakening as too literal and unimaginative. The narrative elements are too tacked on and inorganic including the equally unsubtle AFP pitch at the end. The isolation and dynamics of the community isn't fleshed out well, relying with the usual notions of archaic tradition. Comia, who won best actor last year for his sensitive performance in last year's Cinemalaya Jury Prize Kiko Boksingero, delivers a likeable performance despite the film's lackluster direction. Rating: 2/5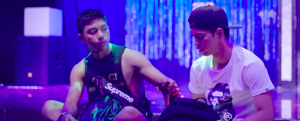 Fuccbois
I am excited with Eduardo Roy's filmography since I really like his two previous Cinemalaya entries, particularly Quick Change. Fuccbois is his version of Brillante Mendoza's Kinatay by way of his Pamilya Ordinaryo, another tale of disaffected youth in the claws of seedy Manila, at the same time portraying the imbalance of power that defines who preys on who. I am still unsure with its open-endedness (I think it worked in Ordinaryo). The choice of interspersing cellphone cinematography adds to the spectacle of sleaze and sensationalism that pervades the online "alter"-world, in which the public and thus the audience find their unwilling participation in. Interesting is the form the narrative took – diversion, detour, descent. Ricky Davao gives a sinister performance so good that you can't take your eyes off him even if you want to. Rating: 3/5
Iska
Iska is a portrait of a mother's (in this case a grandmother) inherent humanity and unconditional love. Francisca, while taking care of her developmentally challenged grandson abandoned by her parents, juggles work as a Xerox attendant in UP and as occasional househelp. However, the film is mired in tedious, miserabilist drama and yet again, portrays the woman as the embodiment of suffering. The film fails as a commentary on the violence, both direct and structural, committed against women as the irony of the parallel internal and societal struggles the film intends to convey is lost in a sense of defeatism. Despite Ruby Ruiz's committed performance (finally a lead role), the film ultimately fumbles and crumbles with the rushed and mind-boggling finale. Rating: 2/5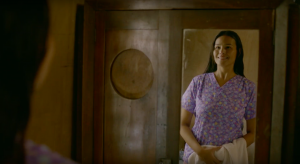 Pandanggo sa Hukay
Similar to Iska, it has a central female character, who in a sudden twist of fate, is subjected into a series of dastardly acts—including rape. The character, a midwife (played by Iza Calzado) on the eve of her job interview for a work abroad, is laid to waste because of the problematic screenplay, again pinning down the woman into miserabilist fate. The complete turnaround in Pandanggo feels something that is not well-earned considering the lack of tragic flaw. Even the female-bond arc needs reworking, and the tragicomedy of its narrative, unfortunate. The film spends its entire runtime meandering in a non-existent menace and logic to remind us in the end that shit happens. Rating: 2/5
Note: Part 2 of the Cinemalay 2019 dispatches continues next week.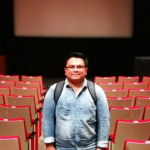 Jay is a film critic and film programmer for Pasalidahay, a film collective in Davao composed of film enthusiasts and filmmakers advocating for Filipino film appreciation.