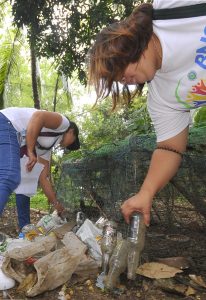 Despite the surge of dengue cases in the region, the Bureau of Jail Management and Penology in Davao Region has not recorded any inmate of staff who contracted the mosquito-borne disease.
"As of date, we boast of zero dengue incidence," Jail Insp. Helen Rose Saragena, chief of BJMP-Davao's community relations and welfare and development, said in a text message.
According to Saragena, they are partners in the implementation of the campaign of the Department of Health (DOH) in the fight against dengue, especially since it was declared a national epidemic earlier this week following 146,062 dengue cases nationwide.
"The BJMP strongly supports the DOH with their advocacy against dengue. Despite the high congestion rate of our jails, we closely monitor their surroundings to ensure a dengue-free environment," said Saragena.
Based on the data, as of Aug. 8, the total inmate population already reached 4,992 throughout the 11 city, municipal, and district jails under the BJMP.
According to Saragena, they have implemented the 4S program against dengue following the order of
BJMP head, Chief Supt. Allan Iral, to implement the "4 o'clock habit."
The DOH recently launched the Sabayang 4-O'clock Habit para Deng-Get Out, focusing on search and destroy of probable mosquito breeding sites.
The 4-S stands for "Search and destroy" mosquito-breeding sites; practice "Self-protection measures" such as wearing of long pants and long sleeved shirts, and daily use of mosquito repellent; "Seek early consultation", and "Support fogging/spraying" only in hotspot areas.