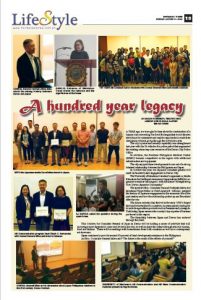 A year ago, we were glad to hear about the construction of a bypass road connecting Toril and Buhangin that would shorten travel time for commuters and enable cargo trucks to reach their destination without going through the downtown area.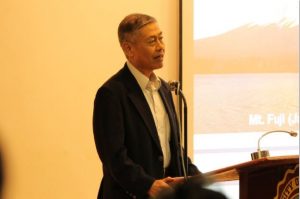 The city's peace and security capability was strengthened last year with the 26 vehicles for police patrol that augmented the existing crime response resources of the Davao City Police Office.
In addition, the Southern Philippines Medical Center (SPMC) became competitive in the region with additional infrastructure and equipment.
The city enjoyed these developments borne out of a strong bilateral relationship between the Philippines and Japan.
In October this year, the Japanese consulate general will mark its hundred years engagement in Davao City.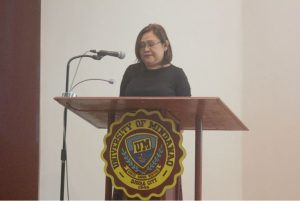 The University of Mindanao's student's organization, Media Education for Intelligent Awareness Organization (MEdIA) organized a seminar last August 1 with the theme "Strengthening Ties: Davao-Japanese Community."
The speakers Hon. Consulate General Yoshiyaki Miwa and Mindanao Times Editor in Chief Amalia B. Cabusao narrated the history of Japanese engagement in the economic life of the past century and how the relationship picked up and flourished after the war.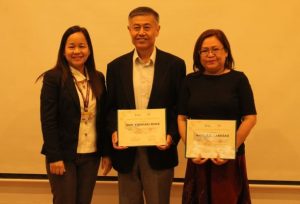 The Abaca industry that thrived in the early 1900's forged the bond between the two countries. As years passed, trade grew to include agriculture products such as bananas and pineapple. Until today, Japan remains the country's top exporter of bananas produced in the region.
The friendship between Japan and Davao has endured through the years.
This October, the Consulate General of Japan in Davao will be holding a series of activities that will encourage more Japanese to come and invest in the city, as well as share the culture through arts and cinema, food and fashion. There will be meetings with businessmen from both countries as well as a contemporary art showcase.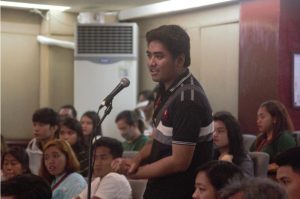 Japan continues to provide around 60 percent of total development assistance to the Philippines.
As Hon. Consulate General Miwa said "The future is the result of the efforts of yourself."
By Rojean Patumbon, Therence Mae Lamban and Mikaela Alonso
UM/AB Comm