The City still has the most dengue cases, also topping the number of deaths related to disease, in the region in the first seven months of the year.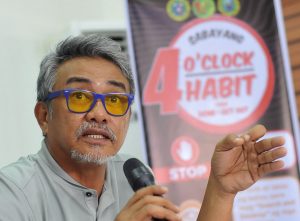 In the latest data, the Department of Health (DOH) XI reported 4,345 dengue cases with 21 deaths, in the region from January up to August 5, 2019. The figure is 61% percent increase from last year's figure of 2,690 dengue case with 14 deaths.
Accordingly, the city ranked atop the list, with 2,168 dengue cases including 11 deaths. On the same period last year, the city had 1,253 dengue cases with only five deaths.
Compostela Valley is in the second place with 788 cases, including one death. Last year, three deaths were recorded in 575 cases.
Davao Oriental reported 641 cases, including one fatality. In previous year, 304 cases with one death was reported.
Davao del Norte followed with 562 cases and six death; an increase in last yer's figure of 402 with four deaths.
In Davao del Sur, there were reported 151 cases with one fatality. A total of 128 case with one death was reported last year in the province.
The new province of Davao Occidental recorded 35 cases with one fatality; no death was reported last year in 28 cases.
Mati City in Davao Oriental is the top hotspot area in the region.
In Davao City, Buhangin has the most dengue cases with 301.
According to Davao Regional Dengue Control and Prevention Program Manager engineer Antonietta Ebol on Thursday, Buhangin District is always the ranked first in the past five years in the city even with an intensified dengue program.
"Kasi ang area ng Buhangin, may mga area pa na walang tubig, nag iimbak pa sila ng tubig," Ebol explained. The health agency has already assigned a team in the area to conduct larvae surveillance regularly.
Dr. Abdullah Dumama Jr., health assistant secretary for field and implementation and coordination for Visayas and Mindanao, also said that there is really a need to keep upgrading the efforts to fight dengue with the help of the residence because the dengue infectiousness is rising due to climate change.