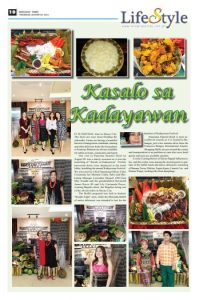 It is festival time in Davao City. The fruits are once more flooding the sidewalks. Farms are having a bountiful harvest of mangosteen, rambutan, marang and other delicious fruits like Guayabano or Soursop. Bananas are always available for tables at home, restaurants and hotels.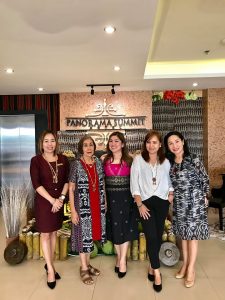 Our visit to Panorma Summit Hotel on August 02 was a timely occasion as it was the launching of "Kasalo sa Kadayawan". Freshly harvested fruits were displayed at the hotel lobby, heralding the annual Kadayawan Festival. We were met by Chief Operating Officer Fides Castaneda, her Mommy Linda, Sales and Marketing Manager Loremhee Moncal, GM Gina May Aranda and the grandchildren Raymond James Dover III and Lily Castaneda Dover, wearing Bagobo attire, the Bagobos being one of the eleven tribes in Davao City,
The Buffet prepared was laid in baskets "Boodle Fight" style, while the Merienda Buffet of native delicacies was intended to last for the duration of Kadayawan Festival.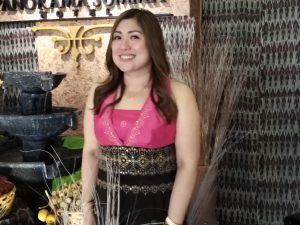 Panorama Summit Hotel is most accessible for tourists as it is located in Buhangin, just a few minutes drive from the Francisco Bangoy International Airport. Shopping Malls are just around the corner and transportation is no problem as vans also serve hotel guests and taxis are available anytime.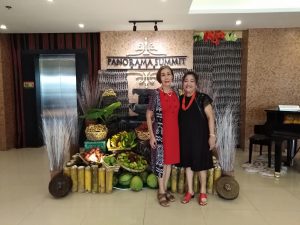 Lovely Consing Boiser of Davao Digital Influencers, Inc. and this writer were among the invited guests to partake of the buffet lunch and native delicacies consisting of Banana Turon, Palitaw, Sapin-Sapin, Camote Cue and Durian Wraps, looking like fried dumplings.