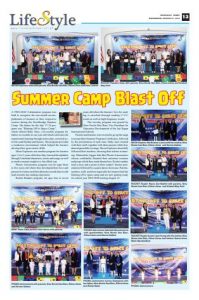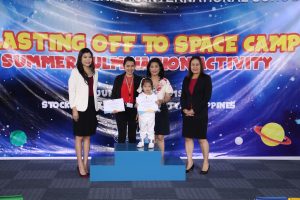 A two-day Culmination program was held to recognize the one-month accomplishment of learners in their respective courses during the Stockbridge Summer Camp. The theme for the July 17-18 program was "Blasting Off to Space Camp", which offered Baby Stars, a bi-weekly program for babies six months to one year old which cultivates the experiential learning through active play, sensorial activities and rhythm and rhymes. The program provided a conducive environment which helped the learners develop their gross motor skills.
Moon Explorers was another program for learners ages 1.6 to 3 years old where they learned the alphabet through Letterland characters, stories and songs, as well as math concepts taught in a fun-filled way.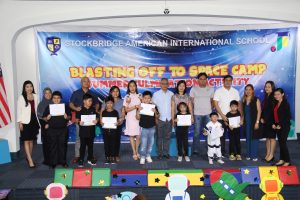 Phonic Astronomers program was for ages three to five years old where they developed their love and passion for letters and their phonetic sounds that would lead towards fun reading experience.
Rocket Readers program, for ages four to seven years old where the learners' love for reading is enriched through reading C-V-C words as well as high frequency words.
The two-day program was graced by Nina Nicole Hao Bian, Vice President for Education Development of the Joji Ilagan International Schools.
Parents and learners were excited to go up the stage to accept their Summer Program Certificates, followed by the presentation of each class. Baby stars strutted with their stuff, together with their parents while they danced gracefully on stage. Moon Explorers cheerfully followed their teachers, showing their talents in dancing. Meanwhile, bigger kids like Phonic Astronomers classes confidently flaunted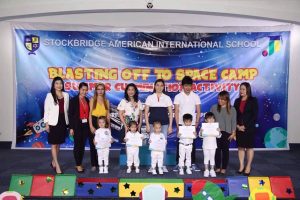 their astronaut costume and props which they made themselves. Rocket readers read a story and a poem in their readers' theatre presentation followed by a quick dance showcase. Parents, teachers, staff, and most especially the learners had fun blasting off to space camp and are now getting ready for school year 2019-2020 starting August 12.