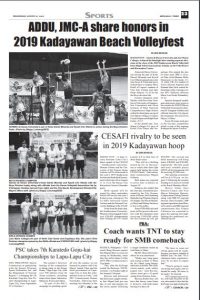 Ateneo de Davao University and Jose Maria Colleges-A shared the limelight after winning separate divisions at the close of the 2019 Kadayawan Beach Volleyball Inter-High School tournament, Sunday at the Felis Resort and Recreation Center.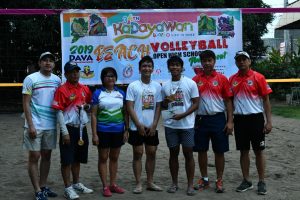 Ateneo de Davao University having the pair of Kobe Daniel Miranda and Rysell Cris Villarte jumped onto a hot start for an 8-2 lead and never looked back to outplay Mary Knoll of Lupon's tandem of Vinz Jolo Celmar and Jake Omar Abayon, 21-14 for the the Boys division title.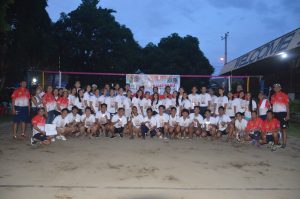 Former champion team Mythic with Dux Euan Yambao of University of Immaculate Conception and Alion Jimenez of Mati National Comprehensive High School settled for third place on top of Jose Maria Colleges-2's James Lloyd Galapin and Ralph Paul Garbe, 21-17.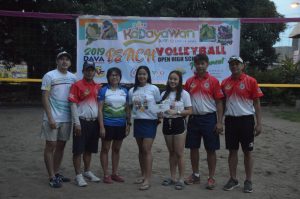 In the distaff side, Jose Maria Colleges-A's pair of Keith Clair Guma and Angelique Alia nipped the duo of sister team JMC-C (Lussel Mae Solis/Martina Miles Dennison) in the finals, 21-15 while UIC-A's tandem of Trixie Alysson Segarino and Hannah Mae Ortiz settled for third place after winning over the SPC Stallions (Sheena Marie Lao/Yuoka Watanabe), 21-15.
Special designed medals and cash prizes were given to the winners by DAVA (Davao Volleyball Association) chairman D'Artagnan Yambao and officials from the City Sports Development Division/City Mayor's Office.
Some 28 teams took part in the two-day competition which is part of the ongoing Kadayawan Sports Festival.