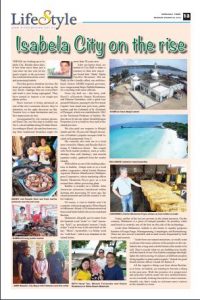 Things are looking up in Isabela City, Basilan these days. It has been more than just a year since my last visit yet my quick respite in the province last weekend showed me a new and promising Isabela.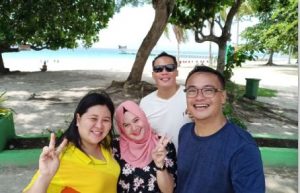 First that got my attention was how the local government was able to clean up the city streets. Garbage bins are everywhere and trash is now being segregated. They have started to impose a no single-use plastic policy.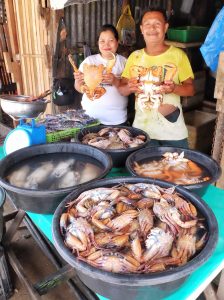 Since tourism is being advanced as one of the city's economic drivers, they're definitely on the right direction on this. Tourists love a clean destination and yes, first impressions do last.
Accompanied by city tourism personnel Hazel Tan, my first stop in Isabela was Teo's , a local sattihan along JS Alano Street. According to Hazel, the satti haunt been serving their traditional breakfast staple for more than 30 years now.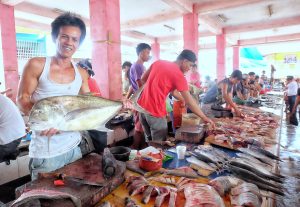 After our hearty meal, we rushed to City Hall to make a courtesy to their new mayor , our friend Sitti "Dada" Djalia Turabin Hataman. Ma'am Dada, as she's fondly called, was with husband, former ARMM regional governor, now congressman Mujiv Sabbihi Hataman, for a meeting with some officials.
From city hall, we – this time, with Hazel's officemate Ompie Ricablanca and Minmin Fernandez, took a quick tour around Poblacion, passing by the Provincial Capitol, fruit stand near port Area, public market, and the Cathedral of St. Elizabeth of Portugal, which was established in 1963 as the Territorial Prelature of Isabela. We also drove by the site where DoubleDragon Properties is set to build its first mall in the island province.
We also paid our respects to Masjid Jamih and the 50-year-old Masjid Awwal, two of Isabela's popular mosques both located in Kaumpurnah Zone 2.
My curiosity also took me to a local store owned by Manny and Rosalie Kalvi's along N Valderosa Street. The couple sells fresh marine products, such as crabs, shrimps, blue crab (lambay), and curacha (spanner crabs), gathered from the nearby islands.
With rubber as one of the leading industries in Isabela, Ompie took us to a local rubber cooperative called United Workers Agrarian Reform Beneficiaries Multipurpose Cooperative, where marketing officer Danilo Monterola Puyos gave us a tour around their rubber processing plant.
Rubber is actually on a rebirth. After American colonizers introduced rubber farming and processing 50 years ago, the island pioneered and led the country's rubber industry.
Of course, a visit to Isabela won't be complete without dropping by White Beach in Malamawi Island, a 30-minute motorized banca and habal-habal ride across mainland Basilan.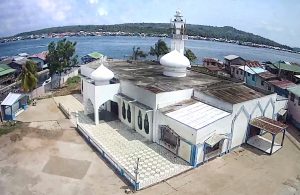 Malamawi allegedly got its name from the Spanish word "mala" or "mal" (meaning "bad") as prostituted women ("mala mujer") used to stay in the area back in the day. "Mawi", meanwhile, is a Malay word for "wild boar", which was abundant in the island before.
Today, neither of the two are present on the island anymore. On the contrary, Malamawi is a piece of tranquil paradise. Its powdery white sand beach is certainly one of the best on this side of the archipelago.
Aside from Malamawi, Isabela is also home to equally gorgeous beaches of Fuego Fuego, Marangmarang, Lampinigan, and Kumularang. These are also several waterfalls and in-land resorts frequented by both locals and tourists.
"Aside from our natural attractions, we really want to advance the many cultures of the peoples in the city. Isabela has a long and colorful history that needs to be told. That is exactly what we are building now locally with the launch of our I Am Isabela campaign that highlights the interweaving of cultures of different peoples living together in peace and as equals," shared our good friend tourism officer Claude M. Ramos ll.
All the negative things you hear about Basilan, or at least, in Isabela, are starting to become a thing in the past now. With the promise of a progressive and peaceful Isabela under the new administration, we are excitedly looking forward to a more tourism-friendly city that's ready to welcome more visitors in the months to come