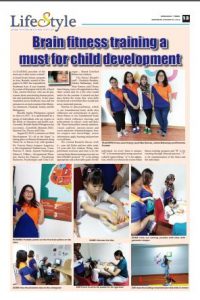 A leading provider of the most up-to-date neuro-scientific-based brain fitness program in Asia, Brainfit, started in Singapore in 2001 has expanded in Southeast Asia. It was founded by a team of therapists led by Ms. Cheryl Chia, current Director, who are all passionate about maximizing human potential and transforming lives. It has since expanded across Southeast Asia and has presence in several countries like Malaysia, Indonesia, Thailand, Turkey and the Philippines.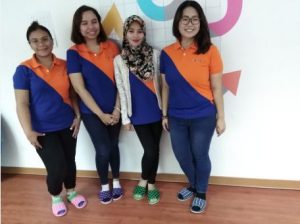 Brainfit Studio Philippines opened its doors in 2011. It is spearheaded by a group of individuals who are experts in the fields of education and health care. Currently, Brainfit Studio Philippines has six centers – Greenhills, Binondo, BGC, Quezon City, Davao and Cebu.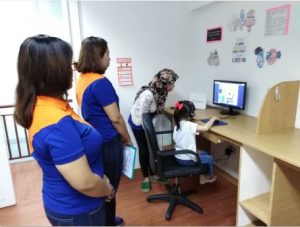 August 03, 2019, a seminar on Child Development "It's all in the Signs" is taking place at Harana Restaurant along Torres St. in Davao City with speakers Dr. Ferriza Maria Amparo Isaguirre, a Developmental Pediatrician, Lissa-Patricia O. Duch- Speech Parhologist, Johara S. Villano – Occupational Therapist, Karen Joy Patayon – Psychology Instructor, Psychologist and Colin Levesque – Board Certified Behavious Analyst.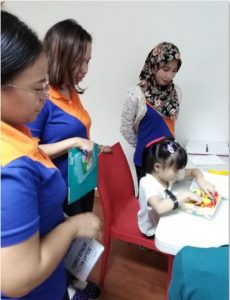 The Davao Brainfit staff – Roshmia Pundato, Julaica Mahampay, Issah Mae Sanosa and Chona Jean Ompoy were a bit apprehensive that there would only be a few who would enlist for the seminar. It turned out that days before the event, they were fully booked and worried that they would turn away interested persons.
Similar to physicalfitness, which is our foundational body skills that influences our performance in sports, brain fitness is our foundational brain skills which influence learning and achievement in school, work and daily life. These brain pillars namely attention, visual, auditory, sensory-motor and socio-emotions ultimatelyimpact how we acquire new knowledge, retain information, apply learning and perform to excellence,
We visited Brainfit Davao with 6 – year old Zubie and her older sister 18 year-old Zoe Andrea Wong who performed exercises and tests to try the various brain fitness training exercises on their SMART protocol: "S"- is for setting appropriate and achievable goals for the individual. As every brain is unique; "M" is for measurement using a process called CognitiveMap; "A"is for adaptation, which is to choose the correct brain fitness training program and "R" is for rewiring through focused practice; "T" is for transformation of the brain and the individual.