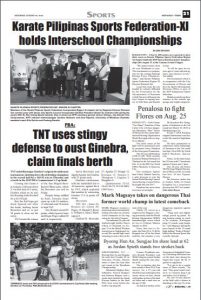 Close to 100 entries are expected to show their wares as Karate Pilipinas Sports Federation Region XI chapter holds the 2019 Interschool Karatedo Championships this August 11 at the Gaisano Grand Citigate.
"We expect entries from all over Mindanao to join. This tournament is a preparation for the coming National Batang Pinoy Championships," said Karate Pilipinas Sports Federation Region XI Director Rommel Tan.
Local bets from the city headed by schools affiliated by the Association for the Advancement of Karatedo (AAK-Davao) will banner the city's hopes in reaping honors in both Kata and Kumite events.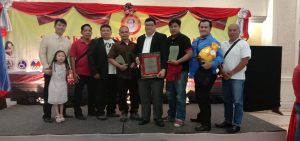 "It will be open for entries ages 6 years-old and up, basic and advance levels," Tan added.
The tournament which is in cooperation with the City Government of Davao and the City Sports Development Division Office is part of the 2019 Kadayawan Sports festivities.
Medals await the top three winners in the various age groups and weight categories.