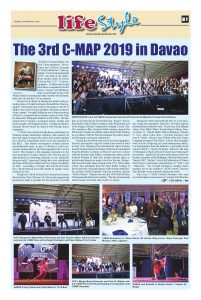 Without much fanfare, the 3rd Choreographers' Movement and Analysis Program (C-MAP) dubbed as "Choreographers' Festival Internationale 2019" was held at the Waterfront Insular Hotel of Davao City last July 25-27. 10 choreographers, 13 ballet schools and three dance companies from the Luzon, Visayas and Mindanao regions came to participate in the event which had four
international dance masters from Russia, Italy, the UK and the USA as mentors.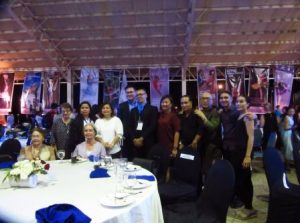 Driven by his dream of sharing his artistry and promoting dance, Dwight Rodrigazo founded the Choreographers' Movement and Analysis Program (C-MAP) to address the needs of choreographers and dance teachers in the country.
Dwight Rodrigazo was a former protege of Davao's respected dance maestra Agnes Locsin when he danced for Philippine Ballet II in the 1980s. He then progressed to become a principal soloist, teacher and choreographer of Philippine Ballet. Dwight had further training abroad where he danced with foreign dance companies.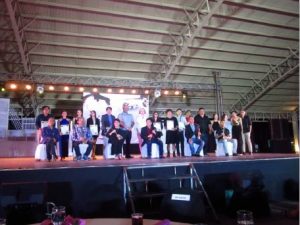 "C-MAP is the vehicle to help dance practitioners in fostering deeper knowledge, intuition, and creativity in the wide range of expressive styles that would translate in a cohesive composition and to even out ingenuity in the field….This annual convergence of dance artistes and enthusiasts aims, in part, to develop a solid connection among dancers and choreographers all over the world. This imparts a life-changing experience to the next generation of dance artistes who will one day be instrumental in promoting harmony in our culturally diverse world," expressed Dwight who also established the Dance Pull Project of Bacolod City, Negro Occidental, in 2006. According to Dwight, this was the first time the C-MAP Festival was held outside its regular venue in Bacolod City.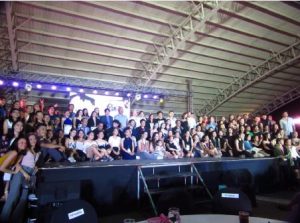 Thanks to C-MAP Festival 2019 Executive Director Rean Dalisay Tirol of Davao City whose able support and persistence made it possible for the Festival to be held here in our beloved city for the first time. Rean D. Tirol is the founder of the Allegro Academy of the Performing Arts at the Regina Dalisay Compound in Bajada, Davao City. The academy offers classical ballet training inspired by the Russian Vaganova syllabus and modern ballet training in accordance with the Horton technique of modern dance and European movement exploration.
During the short three-day event, the choreographers' festival participants eagerly trained and worked hard as they were learning from international dance masters namely Evgenia Sergeevna Singur of Russia who graduated from the Bolshoi Academy in Moscow and was a soloist with the Russian State Ballet; contemporary dance artiste Roberta Fontana of Italy who teaches modern dance to professional dancers in many schools in Europe; Mongolian classical ballet dancer based in the USA, Bat Erdene Udval, who graduated from the Perm Ballet College of Russia and was a principal dancer of the Russian State Ballet; and the United Kingdom's hip hop sensation, Ereson "B-Boy Mouse" Catipon who was the 2006 World B-Boy Champion held at Brixton Academy. The four international dance masters were first time visitors to Davao.
During the Gala event held last July 27, 10 promising young choreographers from the LuzViMin regions presented their masterly works. These were Jose Mikhail Anton Alvia, Ethel Cablao, Richard James Galang, Francis Jaena, Jr., Gerald Jamili, Melvin Martinez, Monica V. Cusi, Akira Lydia Abao,, Dylzaree Recentes and Joey E. Toledo. Davao's Joey Toledo of the Kite Dance Company presented "Hu S Bad," a clever choreographic work of a mix of hip hop, jazz and contemporary dance, to a loud applause from the audience. I personally loved Gerarld Jamili's "Capote de Braga" danced to the tune of Malaguena which gloriously showcased dancesport movements. Jamili was a former ballet dancer before he became a member of the Philippine National Dancesport Team in 2007. Earlier, I was in full admiration of Dance Pull Project's passionate interpretation of "Tribe" and "Vehement." Yes, Dwight Rodrigazo's mighty dance students led by the talented C-MAP Artistic Director Xiao Mitchao were standouts during the event.
This year's C-MAP Festival Awardees who each received trophies were Generoso Caringal, Paul Morales and Alden Lugnasin who were recognized as National Awardees for Choreography; and Eli Jacinto and Lourdes "Bing" Locsin were honored as National Awardees for Mentorship.
Showing their support during the C-MAP event were Cultural Center of the Philippines (CCP) Chairperson Margie Moran-Floirendo, CCP Vice President and Artistic Director Chris Millado, World Dance Alliance President Steve Villaruz, to mention some.
Congratulations, C-MAP for the persistence and hard work in the celebration of the diversity of choreographic works being made today in the Philippine dance arena. Thank you for being an award giving body that honors our country's dance choreographers and mentors for their excellence.
Madamo guid nga salamat, Dwight Rodrigazo and Rean Dalisay Tirol. As Mayor Sara Duterte-Carpio said, "Involvement in the Arts means celebrating our talents and our unique cultures, reminding us what it means to be human beings as we place our efforts in bridging the gaps among cultures."