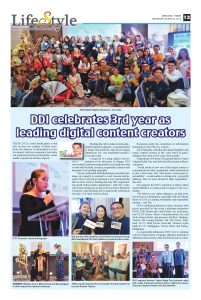 These days, social media plays a vital role on how we conduct of daily lives. From the delivery of information to how we interact with our community and make our preferences known to the public, social media is present in all these aspects.
Heeding the call to make social media – and the internet in general – as an instrument to bring forth positivity, the Davao Digital Influencers, Inc. was established around 3 years ago today.
Composed of young digital movers who endeavor to be advocates of change, DDI was created to promote responsible social media use and to side with the truth, accuracy, impartiality, fairness and humanity as its guiding principles.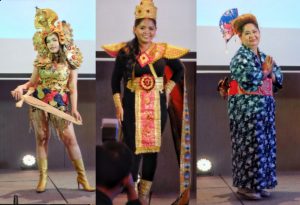 "We are confronted with threatening issues that challenge our capacity to respond to every concern and demand. This is why the government is very much grateful that we have Davao's leading and only SEC-registered, non-proflt online media organization," said City Councilor Jessica Bonguyan as she read Vice Mayor Sebastian Z Duterte's speech during DDI's anniversary celebration last July 27 at Seda Abreeza Hotel.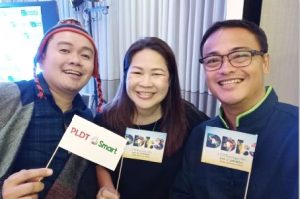 Bonguyan leads the committee on information technology in the 19th city council.
The young lady councilor also acknowledged social media content creators as the "new breed of game-changers that serve as the voice of the people".
Department of Tourism Xl regional director Tanya Virginia Rabat Tan, who delivered the keynote address, concurred.
"Social media is now one of the largest means to communicate in today's generation, where information is just a click away. But 'with power comes great responsibility' – social media is a strong tool, a powerful platform, thus its users should be fully responsible," she said.
Tan supports the DDI's intention to utilize online media influence to create positive impact to the community.
"We believe your online influence can help position Davao as a destination, especially with the current thrust of DOT in creating sustainable and responsible tourism", said Tan.
DDI's celebration featured a variety of games with prizes provided by the event's platinum presentors PAGE ONE Media and Cebu Pacific Air, gold sponsors PLDT Home- Smart Communications, Inc and Seda Abreeza Hotel, and sponsors, BackJoy, Sledgers, Tretorn, SM Lanang Premier, SM City Davao, Parkland, NCCC Mall Davao, Herschel, Abreeza Ayala Mall, R.O.X. Philippines, Native Shoes and Delsey Philippines.
As responsible influencers, DDI vows to continue to live by their mantra: to engage, influence and make a difference in the society today and for the years to come.