The city needs to capitalize on its tourism potentials in order to attract more investors especially in the real property sector, a top official of a consulting company said over the weekend.
For the city to be able to market itself to investors, it must attract more people not just the business executives but also the tourists, said Michael R. Mabutol, president of Pinnacle Real Estate Consulting Services Inc., during a press conference here.
Mabutol said that at present, the city has "what it takes to grow and become a primary area for investments, but it also needs to ensure that its tourism potentials are noticed not only by travellers but also by the investors themselves."
He cited the case of other areas like Boracay, Palawan, and Cebu which eventually got noticed by investors after their tourism potentials were unlocked.
This developed as last week, Regina Rosa D. Tecson, City Tourism Operations Officer, lamented the delay in the implementation of the project that will draw a tourism master plan for the city.
Expressing the importance of the master plan to the sector as it will serve as the "bible for the stakeholders, Tecson said it is "out of the hands" of the city government as the project is that of the Tourism Infrastructure and Enterprise Zone Authority (Tieza) which set aside P10 million in 2017 to fund its formulation.
The initial timetable of the plan, said Tecson, was to complete it last year, but the target has not been achieved yet.
This prompted her to bring the issue before the Department of Tourism during a meeting early this month and that the Tieza has assured the city government that it will see to it that the project is implemented as soon as possible.
"The most important thing is we need to have master plan, a bible to follow to determine our direction," she said, pointing out that the master plan will serve as framework for the industry stakeholders to formulate their respective plans as well as the city government in creating its brand.
Benjamin J. Banzon Jr., general manager of the Royal Mandaya Hotel, said the hoteliers also need the master plan "for us to be able to come up with projects relevant to the times based on this document."
Mabutol said that although there is also a need to improve the infrastructure facilities of the city as part of enhancing its growth potentials, he said that the implementation of new projects like the new roads and bridges will slowly address this challenge.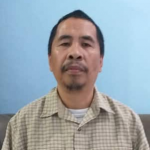 Managing Editor at Mindanao Times