Kadayawan is the time for thanksgiving for the bounties of the earth. The abundant blessings bestowed on Davaoenos are countless, be it the climate, the fruits, the vast tracts of land and its people who live in peace.
At the Azuela Cove Food Walk, we experienced the hospitality of the food strip owners, the many choices of food in the menu of the restaurants and the expertise of the chefs in preparing various dishes.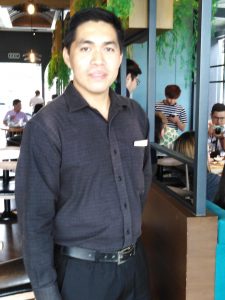 The first restaurant we visited was Nords Bread Hub.. One by one, the dishes were brought out and kept us excited enough to want to taste them right away: Breads consisted of Ube Ensaymada, Triple Chocolate Ensaymada, Lemon Brioche, Pork Floss and Pizza Bread.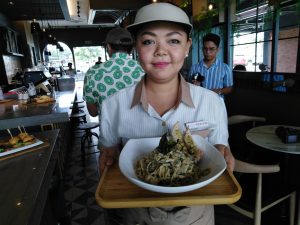 Then came the sandwiches: Grilled Monte Cristo and Cheese Steak Sandwich. Pasta consisted of Spinach Mushroom Chicken Pesto and Baked Mac and Cheese. The main course was really something we had not tasted for a long time: Adoblo Diablo, Crispy Samgyeupsal, Golbi Gogi and Chicken Pastel.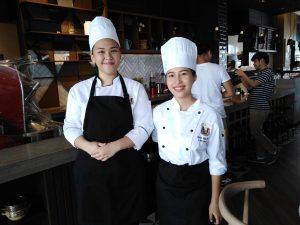 And who could refuse the dessert? These were Cherry Chocolate Cheesecake, Chunky Monkey Cheesecake, Mango Tres Leches and Chocolate Decadent.
Dining Manager Romeo Cadang gave us some information on the choice of food they served each week, changing the menu from time to time to make diners enjoy the cuisine each time they make a food trip to Nords Bread Hub at Azuela Cove.