A homegrown company has drawn a plan to expand its portfolio to 100 buildings nationwide within the next seven to eight years from 50 at present.
Manuel G. Uykimpang III, managing director of the Amalgated Capital Inc., said over the weekend his company has been on the lookout for opportunities to acquire buildings whose owners are willing to sell their properties.
"The initial target for plan to increase the number of our buildings to 100 was initially for 10 years, but at the rate that we are going, I believe we can achieve it in eight years at the maximum," Uykimpang told TIMES.
In the city for example, the company has bought the fourth, fifth and sixth floors of the Pryce Tower and is in the thick of negotiations for additional units of the 15-floor building, although some of the units have been bought by other companies.
In the nearby Kidapawan City, the company has also completed the acquisition of a hotel which has a convention center.
Although most of the buildings in its portfolio are located in Mindanao, there are few which are located in either the Visayas or Luzon. At present, some officials of the company are in Luzon to look for new buildings as the company wants to increase its "footprints in Luzon and other parts of the country.
One quality that will attract the company into buying a property, he said, is when it is earning. "When the building is self-liquidating, that is very attractive especially to our funding conduits – the banks," he said.
Expressing optimism that his company can achieve its goal, Uykimpang said that what makes its operations better is that it has other sister companies that help it in the process as other sister companies do the appraisal and the engineering works for the building.
These two companies provide services that are needed in the due diligence as well as in the maintenance of the properties.
To enhance its efficiency in operating its building, the company has signed a memorandum of agreement with property consultancy company Pinnacle Real Estate Consulting Services Inc. to manage some of its properties, help look for locators and enhance the marketability of these properties.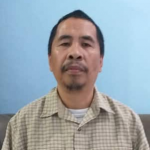 Managing Editor at Mindanao Times