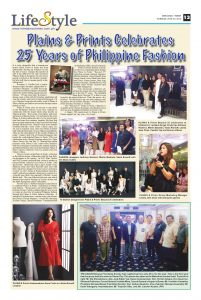 It is truly admirable that a homegrown brand called Plains & Prints has been fashionably dressing up Filipinas for the the last 25 years. Imagine the number of jobs it has offered to not only renowned Filipino fashion designers but also those people involved in the fashion industry but who will forever remain quietly in the background.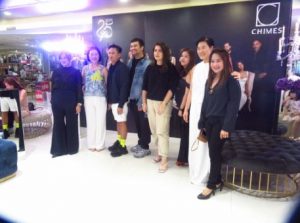 Roxanne A. Farillas had a simple dream to make "timeless, elegant style accessible to Filipinas." In 1994, she set up a small store in Metro Manila's Greenhills where she started selling simple tops and blouses. 25 long years later, Roxanne's dream came to life with 80 branches established all over the country; and run by a team of 400 people. Oh yes, Filipinas living abroad readily avail of Plains & Prints clothes and fashion accessories through online portals as well.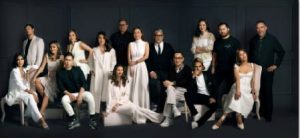 Plains & Prints owes its success to top names in the Philippine fashion scene who continue to collaborate with the brand which relies heavily on Filipino artistry. "Every print, every fabric, and every garment is crafted in-house. It is well known by every Plains & Prints fashionista that it's the proud tradition that keeps the company together, the kind that drives pioneer employees to stay loyal with the brand through all these years. Manila's style icons namely Gretchen Barretto, Anne Curtis, Celine Lopez, Liz Uy, just to mention some, who wear Plains & Prints truly embody the brand's classic Filipina sensibilities. They are the embodiment of the modern Filipina of today," claims Cindy Yap of Chimes Boutiques who hosted the well-attended Plains & Prints' 25th year celebration at the Chimes Boutique along Gov. Sales Street, Davao City, last July 25. Sharing their stellar presence with Davao's chic crowd were Manila's well-loved designers Vania Romoff, Anthony Ramirez and Martin Bautista who each showed their Plains & Prints capsule collection worn by models from Jon Nunez's Glam.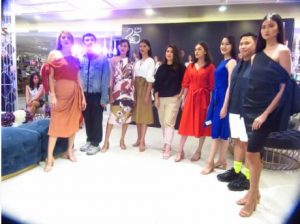 There is variety in the Plains & Prints' collection as the fashion house collaborates with the best fashion designers in the country. In 2015, Marc Nicdao and Wig Tysman combined their vision to produce a picture-perfect collection for Plains & Prints' 20th anniversary. Rhett Eala, Rajo Laurel, Randy Oritz, Maureen Disni and Vania Romoff came next with their respective designs for breast cancer awareness in 2016. In 2017, Plains & Prints featured Vania Romoff's refined and elegant collection in contrast to a a playful one which was inspired by Mattel's iconic Barbie doll. This was followed the next year which featured the tropical leanings of Amina Aranaz and the Mark Bumgarner classic silhouettes.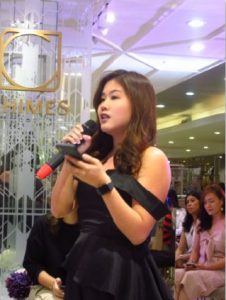 For this year, 15 fashion designers joined forces to celebrate Plain's & Prints' contribution to Philippine fashion. "The project is one of the biggest of its kind involving 15 artists collaborating for over a year to create an overview of modern Philippine fashion through the Plains & Prints fashion collection. It includes 30 stylish pieces—one for every year of timeless Plains & Prints elegance," reveals the charming Ia Alano-Vergel, Chimes Boutiques' Communications & Marketing Officer based in Manila.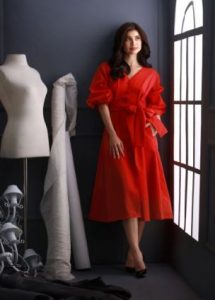 Plains & Prints fashion visionaries who are contributing their designs for Plains & Prints' "Beyond 25" collection include Anthony Ramirez, Martina Bautista, Vania Romoff, Rajo Laurel, Randy Oritz, Rhett Eala, Maureen Disini, Amina Aranaz, Patty Ang, Rosanna Ocampo, Cheetah Rivera, Wig Tysman, Marc Nicdao, Charina Sarte and Mark Bumgarner.
"Our anniversary collection celebrates the people who have supported us in the last 25 years. The beautiful thing about 'Beyond 25' is that it is not bound by the styles of that era. That's the secret—it is timeless. We will stick to our core and continue creating pieces for the modern Filipina," said the Plains & Prints founder, Roxanne A. Farillas.
The "Beyond 25" Plains & Prints collection is available at the Chimes Boutiques, the lifestyle mecca and one-stop shopping destination in Davao City.
A Happy 25th Anniversary to Plains & Prints. Please support our very own—Go Local!