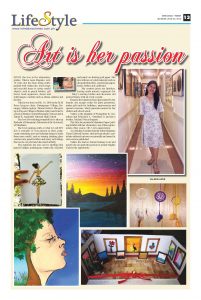 Since she was in the elementary grades, Valerie Anne Bugante, now 19 years old, has been doing crafts, painted with watercolor, used scraps and recycled items to create useful objects, such as pencil holders, gift boxes, book organizers, decors and wall hangers, mobiles such as dream catchers and the like.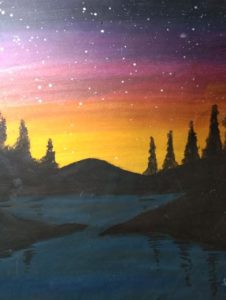 Valerie was born on Feb. 14, 2000 at the M.M Perez lying-in clinic, Batangueno Village, Barangay, Matina Aplaya, Talomo District. She grew up in Pag-asa Village in Matina Aplaya and went to school at Matina Central Elementary School and at Daniel R. Aguinaldo National High School.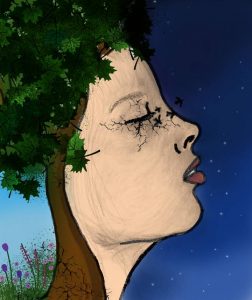 Her love for teaching prompted her to take up Bachelor of Elementary Education at the University of Mindanao.
She loves making crafts or what we call DIY (Do it yourself). It's her passion to draw, paint, create something new and redesign things to make them more useful, such as turning drinking glass coasters into pencil holders and many such things that can be recycled and decorated artfully.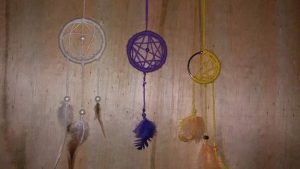 The materials she uses can be anything like pencils, ballpen, marking pen, watercolor, oil pastel and paints on drawing pad paper. She also utilizes recycled materials such as discarded bracelets, construction paper, beads, folders and cardboard.
Her creative juices are limitless, having made nursery organizers for baby's nursing bottles and decorates old picture frames with art work or paint.
Because her talent has been appreciated by her friends, she accepts orders for party giveaways, makes gift cards for birthdays, anniversaries and special occasions, which generate income for her studies and school needs.
Valerie is the daughter of Evangeline B. Castellano and Felicisimo A. Castellano Jr. and has a brother, Michael Vence Bugante.
This July she mounted a Miniature Paper Quilling Exhibit with her classmates, one of the requirements of her course, GE-7 Arts Appreciation.
As a Student Assistant Scholar at the Mindanao Times Editorial Section, she has been asked to contribute editorial cartoons occasionally and earns for each cartoon published.
Valerie has had no formal training in art and maybe she can push this passion to greater heights if given the opportunity.