The Royal Mandaya Hotel is spending another P50 million for renovation as the city has continued to draw more tourists.
Although he did not provide the specifics of the project, Benjamin J. Banzon Jr., hotel manager, said the hotel management decided to "embark on spending a huge amount for the renovation as part of its contribution to the growth of the industry."
Renovating the property, he said, will help the industry cope with the increasing number of tourists who want that their accommodation be of premium class.
Among the key renovations of the property is the retrofitting of its swimming pool as well as the water proofing of the entire property. It will also set up a new place for its spa to compete with the top spas in other hotels, he said.
Although he could not recall the investments that the company has put in since five years ago, Banzon said the amount has been "substantial" that it has also renovated its function halls, ballrooms and the rooms themselves.
At present, he said, the 181-room hotel is nearing full capacity especially because the city is holding its Kadayawan sa Dabaw, a festival that showcases the cultures and traditions of its 11 tribes.
About two years ago, the owners of the hotel, the Escandor family, also bought the hotel owned by the family of the late speaker Prospero C. Nograles, the Royal House. On the question of whether the company will renovate the Royal House, Banzon said there is yet no plan as the owners are still exploring possibilities, among them on whether to also set up a condominium in the hotel or to expand it.
"They (owners) have not decided yet," he said.
Regina Rosa D. Tecson, City Tourism Operations Officer, welcomed the new investments of the company, saying that it will help the city draw more visitors. "Our hotels also need to provide better experience to our visitors for them to visit again," said Tecson, as she noted that the number of visitors during the first semester, at about 1.2 million, an increase of 8.6% compared with the same period the previous year.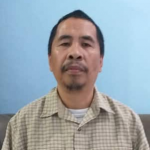 Managing Editor at Mindanao Times