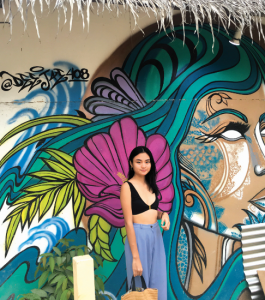 Art in Davao has been growing in the past five years. More artists are showcasing their works in various exhibits in different venues around the city and we are seeing many events that include visual arts in their program. We hope that we can continue to add activities that will contribute to the growth of art in Davao.
The Tabula Rasa art group (spearheaded by Dinky Munda, Brando Cedeño, and Daryl Descallar) is planning with NGP Integrated Marketing & Communication, Inc. (NGP), an event organizer, an annual college-level student art competition. This will be scheduled during the National Art Month of February 2020 (submissions) and the winners will be showcased in mid-march 2020 as one of the "ARAW NG DAVAO" highlights.
This competition will attract talented artists from different colleges and universities in the city. Two schools offer Fine Art courses, Philippine Womens College and University of Mindanao, where we expect a good number of entries. Students from other schools and those not enrolled in a visual arts course will find this as a good opportunity to test their skills in conceptualization, composition and execution.
The categories in 2020 will initially be limited to oil/acrylic paintings. In the future we may include sculpture, prints, watercolor and other media. By Dinky Munda, Jr.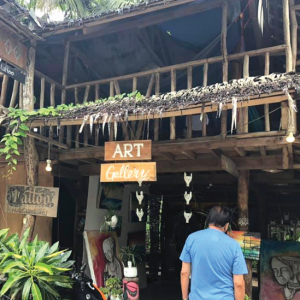 __________________
Art in Siargao
We viewed several wall murals and one art gallery in Gen. Luna, Siargao's surfing center.
I tried several times to meet and talk to the artists who owned the 24-hr open gallery, but I think the artist was out was out surfing in the day and partying at night.
The real art in Siargao is the breathtaking land and seascapes created by the original artist — the one who also created us. By Dinky Munda, Jr.
_________________________________
Art Festival @ Art-Centrale
(Atrium, Felcris Centrale, Quimpo BLVD)
There's still time to join this event
PM Rolando Pino-on or Dinky Munda.
Ingress: AUG 2&3 (8PM)
Bring your own easels or panels
Opening: Aug 5 (5PM)
Exhibit will close on Aug 31.
________________________________
Kadayawan graphic design issue:
"Kadayawan designs" redux
What's most objectionable about this issue is TRANSPARENCY-LACK and the SECRECY in the PROCESS of the selection of the graphic designer, the chairperson (of the SP's committee on art & culture and of the city's art & culture council) was kept unawares.
The selection process should at least have been OPEN to Davao artists & graphic designers who I think can COMPETE w/ the best in Metro MLA.
Let's try to get the city admin (Lopez), city tourism (Tecson) and the Kadayawan fest director (Gotcha!) to please explain — after all it's also our tax pesos!
Dinky Munda,Jr