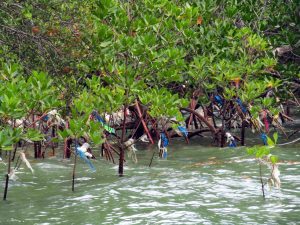 Last July 4, a Facebook video went viral after a huge whale shark was spotted alive and swimming around Davao Gulf particularly in Samal Island area. Thousands of people posted their comments saying it's unusual for the Philippines to witness this scenario because most of the news on marine animals are heartbreaking stories about how they were found dead on the seashore, their deaths usually caused by ingestion of plastics and other debris.
Isn't it strange that whale sharks swimming in their natural habitat would instead be appreciated as something extraordinary?
Ecocriticism theorist William Rueckert, in his article Literature and Ecology, said the present environmental crisis is a warning that we have delayed for so long: "… we are in an environmental crisis because the means by which we use the ecosphere to produce wealth are destructive of the ecosystem itself. The present system of production is self-destructive. The present course of human civilization is suicidal."
Darrell Blatchley, environmentalist and humanitarian advocate, has consistently pushed for proper solid waste management and holds local officials responsible in enforcing our environment codes. A sachet of shampoo or a candy wrapper thrown recklessly can end up in waterways that lead to the sea, ending in the gut of marine mammals, causing their deaths. The D'Bone Museum is a testament to the wanton irresponsibility of people in keeping God's creation.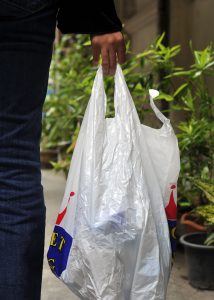 The city is strengthening the campaign to ban single-use plastics through clean-up drives and educating the communities on a sustainable environment-friendly way of life. The environment group Interface Development Interventions Incorporated (IDIS) is pushing for banning single-use plastics, not only for health purposes but also for the elimination of sanitary overflow in the city. IDIS has also launched campaigns on the protection of the watershed that could threaten our source of water supply.
Envi laws
We do not lack for laws on safeguarding the environment. Mayor Sara Duterte, chair of the Davao City Ecological Solid Waste Management Board, signed on June 8 a board resolution serving notice to all business establishments to ban single-use plastics, imposing a fine of P2,000 to P5,000 or imprisonment of not less than one month but not more than six months on violators.
This underscores the ordinance passed by the city council in 2009, banning the use of non-biodegradable plastics and polystyrene containers used for food and beverages. The ban on non-biodegradable containers is spelled out in Section 7, Article V of the Ordinance 0361 series of 2010 of the Davao City Ecological Waste Management of 2009.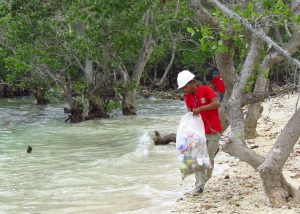 At the national level, Senator Kiko Pangilinan has filed a bill last July 4, seeking to phase out single-use plastics by prohibiting its importation, manufacture, and use in food establishments, stores, markets, retailers.
It is no longer enough that we have coastal clean-ups once in a while. Serious enforcement of environment laws, especially on solid waste management at source – meaning households and business establishments should be a priority of the local government down to the barangay level. Each household, each family should make it a habit to keep waste to a minimum, including single-plastic use. To be aware of the destruction caused by plastic and non-biodegradable materials to the environment and ultimately to humanity, should be unrelentingly part of the national discourse.
The natural environment is now demanding care from humanity.
By Jaira Mae Mondez
Photos by Bing Gonzales