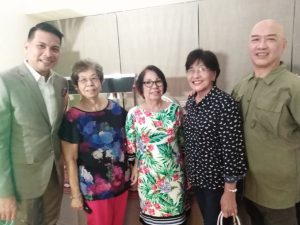 Davao's urban lifestyle hotel sustains its partnership with the Philippine Eagle Foundation, Malagos Cheeses, and Malagos Chocolates as it endeavors to cultivate the city's bounties this coming month of August.
With a promising celebration and set of activities for Davaoeños and tourists this Kadayawan Festival, Seda Abreeza has come up with its own exciting offerings to match the hype: an on-going tradition for the sustainability and preservation of wildlife for its room promotions, and a number of specialty drinks, dishes, and spreads with Davao's finest products.
Seda Hotels expands its CSR initiatives as it adopts a Philippine Eagle named "Mayumi" – a Filipino word that translates to gentle or refined. Guests who will avail of the Best Available Rates will get the chance to help in the conservation mission, whichever Seda Hotel they check in. One of the center's preserved eagle, "Diola" is also back in the hotel lobby of Seda Abreeza to further raise awareness and learning to guests who come and stay at the hotel.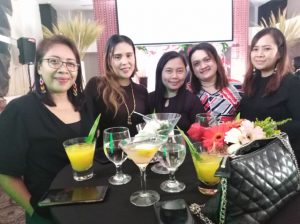 Misto boasts of its culinary prowess through its food and beverage offers, as it continues to include world-class Malagos products on the menu. The three-year Philippine Tatler awardee for Best Restaurants has prepared a feast of flavors – starting with ala carte specials filled with local favorites, presented with a touch of exquisite flavors. These include Pomelo and Green Mango Salad, Shrimp Sinigang sa Miso, Tuna Gratin, Green Curry "Davao Express" Beef Short Ribs, Crispy Pork Sisig, Pusit ala Bistek, Durian Panna Cotta, and Mangosteen Mousse.
During Kadayawan week, a bountiful dinner buffet is ready for all Misto diners. The regularly offered ala carte dishes are already part of the said buffet from August 15-17, 2019, with a lot more courses included as: Misto's signature Angus Roast Beef, Boneless Lechon, Chicken Sinigang Adobo, Tablea Chocolate Moist Cake, Banoffee Tart and more.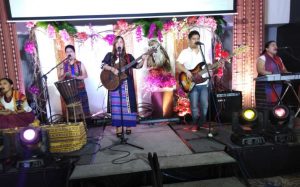 A bountiful mix of banana, mango, and pineapple are offered in one drink – the Kadayawan Fruit Blend. as well. For cocktails, Pomelo Blaze offers a fusion of bourbon, pomelo, lemon, and a hint of honey.
A Pre-Kadayawan media and partners treat was held on Wednesday, July 24 to offer us a sneak peview of the wonderful experience we expect to have this Kadayawan Festival.