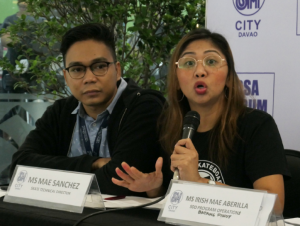 Davao City – Skateboard enthusiasts will get a chance to show their wares in the coming DC and Grind first ever Kadayawan Skate competition to be held at the newly-opened Davao Skate Park on August 17.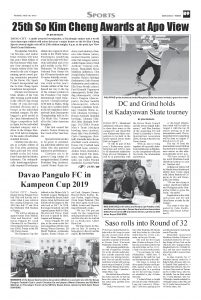 "It will be part of this year's Kadayawan sports festivities and will be open to all skateboard enthusiasts from all over Mindanao. It will be in partnership with the Davao Skate Council and the Davao Digital Influencers," said Mae Sanchez of the organizing DC and Grind in yesterday's Davao Sportswriters Association (DSA) Forum at the SM City Davao Annex.
With an aim to bring together all top-notch skateboard enthusiasts in Mindanao, the competition will have two levels, the intermediate and advance.
A city-based elimination round will be held on August 3 with the top 20 entries moving on to the intermediate round. The intermediate level competition will be done on August 17 from 8 a.m. to 11 a.m.
The top 10 from the intermediate round will then be pitted next to other Mindanao entries on that afternoon playdate set at 1 p.m.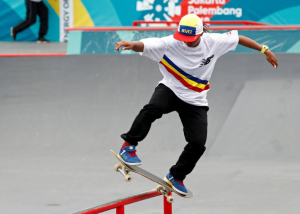 "We have invited 20 top notch Mindanao-based skateboard players to join us," Sanchez said.
Judging our entries will be Manila-based skateboard athlete June Castor along with Dalton Bautista of Cagayan de Oro and Davao-pride Joey Betita.
"We are also trying to contact skateboard athlete and Philippine-pride Margielyn Didal to grace the event," she added.
Registration is free with cash prizes and DC and Grind items at stake for the winners.
The event is also supported by Cebu Pacific, Stance and Davao Adventure X.