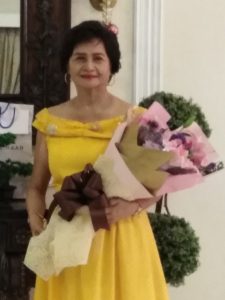 A flexible date for her birthday has been scheduled for Terry Bernardo. Born in July, she schedules her celebration whenever her children or grandchildren arrive from abroad to be with her on her birthday. Last year, she moved her party to September when son Richard arrived in Davao from the United States. This month, although her birthday falls on the last week of July, she gathered her friends last Thursday, July 18 because her grandsons Jason and Kevin Torres arrived with their dad, Richard from the United States. Jason and Kevin are in high school.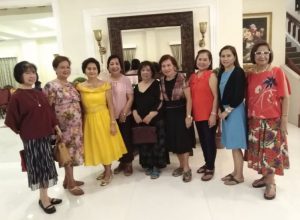 Terry's friends from the Aguman keng Kapampangan and Cenacle Prayer group were invited for the gathering. She was president of the Aguman organization when she was a resident at the Monteritz, a residential village developed by her family.
Her daughter, Annabelle and son Roger were around during her previous birthday celebration, but could not come this year due to their family's busy schedule.