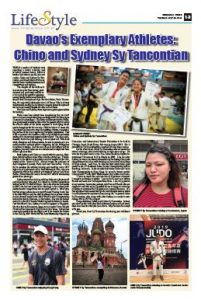 While a number of students were enjoying a rather relaxing and leisurely summer break, Davao's brother-and-sister team for judo and sambo, Chino and Sydney Sy Tancontian, could only think of training hard for their scheduled international competitions and training.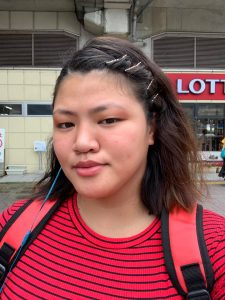 Yes, despite all the odds as it is never easy for these young, goal-oriented and motivated athletes to scout around for possible sponsors among family, relatives and friends to finance their international trips. But their father, Paolo Tancontian, the respected judo/sambo sensei of Davao City, is always undeterred in sending his children to compete abroad to represent our beloved country despite the dire lack of funds.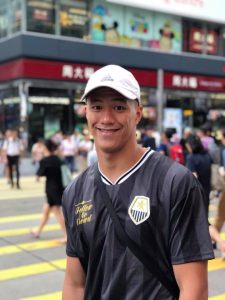 For Chino and Sydney, these trips mean great opportunities for learning.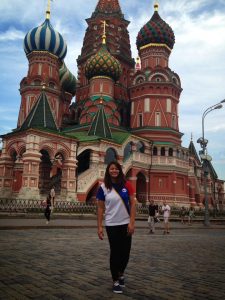 Paolo sensei has always been complaining that we don't have a national competition program designed for children (ages 15 years old and younger). It is rather unfortunate that the Philippine government is denying this sector the opportunity to develop the athletic skills of the youth required in developing future sports champions for the country. Children below 15 years old, considered the formative stage for budding athletes, comprise a big portion of the ever burgeoning Philippine population. This is the very sector which offers a wide array of athletic potentials waiting to be discovered, tapped and developed. The judo sensei, himself, started his judo training at seven years old. With hard work, discipline and determination, he rose to prominence as a multi-awarded national athlete competing for the Philippines in various countries. And the now 20-year-old Sydney and the eighteen-year-old Chino are ever determined to duplicate their father's glorious feat.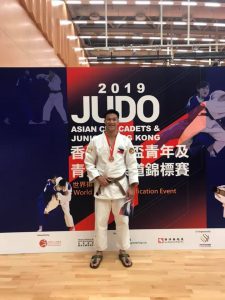 Both Sydney and Chino are armed with the passion, discipline, determination and sacrifice at such a young age. Thanks, indeed, to the athletic scholarship and able support of the University of Sto. Tomas (UST). And of course, the guidance of their enlightened parents, Paolo and Janet Tancontian. Not to fail to mention the untiring training and coaching under UST high school's judo head coach, Paul Michael de Vera, who was impressed with the fine athletic potentials of Sydney and Chino that he offered them the much coveted UST athletic scholarship grants three years ago.
Sydney started her training with her father at eight years old and immediately won gold in a Brazilian Jiujitsu competition held at the NCCC Mall of Davao. Since she won her first medal in 2007, she has lost count of her winnings in the various judo/jiujitsu/sambo competitions she has participated in. Mind you, but this young judoka loves to prettify herself during bouts. She is the first Filipina and the first Southeast Asian sambo athlete to win a bronze medal in the 2018 World Sambo Championship held in Bucharest, Romania, in November. She was the bronze medalist in the 2019 Sambo World Cup held in Moscow, Russia. Just this May to June, Sydney trained in Jagsport in Singapore. She then flew to Kumamoto, Japan, to train under Victor Tadashi Itakusu of the Kumamoto High School Judo Team. Sydney has amazingly qualified for the High Level Elite Athlete for Sambo in the coming 2019 World Martial Arts Mastership Organizing Committee and International Sambo Federation to be held in Chungju, Seoul, South Korea, this coming August 2019. She is presently in Thailand attending a martial arts coaching seminar.
On the other hand, Chino Sy Tancontian who so envied his sister's winnings, also started training at eight years of age. He won his first gold medal at the Pan- Asian Brazilian Jiujitsu International Tournament held in Manila in 2009. Like his sister Sydney, he was a consistent gold medalist in the Batang Pinoy judo competitions while they were studying in Davao from elementary till high school. Last June, he won his first international gold medal in the 2nd Southeast Asian Sambo Championship held in Bandung, Indonesia. In the recently held Asian Cadet and Junior Judo Championship in Hong Kong, he earned a bronze medal. Chino placed 7th in the 2019 World Sambo Cup in Moscow, Russia.
"I have so much fun and earn lots of experience whenever I compete in foreign countries. I am lucky to meet new athlete friends and learn new techniques from them. I am truly grateful to my coaches, teammates, parents, relatives and friends who are supportive and who make it possible for me to compete in foreign countries to represent the Philippines as a proud Davaoeno. It is through these tournaments that I get to learn valuable lessons which I am truly blessed to experience in my young life," expressed Chino Sy Tancontian, who, along with sister Sydney, are ready to enter college life in UST this August.
Congratulations, Sydney and Chino Sy Tancontian. Indeed, you show us that with your kind of determination and hard work, there is no limit to what you can achieve. May the force be always with you.
Thank you, Janet Sy Tancontian, for sharing your children's pictures.