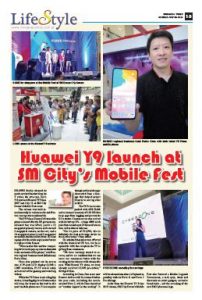 Huawei finally released its much-awaited handset from its Y series, the octa-core, Kirin 710 powered Huawei Y9 Prime 2019 last July 13 at SM City Davao's Mobile Fest event. The release was held simultaneously in various malls and Huawei concept stores nationwide.
The Y9 Prime, Huawei's first mobile phone released after the US government-initiated ban was lifted, packs a 13 megapixel primary camera and a second 2 megapixel camera, on the rear, and a 16-megapixel primary and 2-megapixel secondary shooters on the front. It is also equipped with a wide angle mode feature to capture wider frames.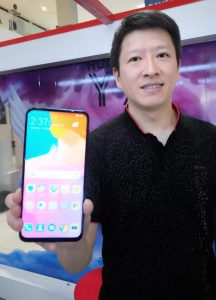 "What makes this another compelling device is its pop-up camera that adds to the aesthetics of the phone," said Huawei regional business head (Mindanao) Pedro Chen.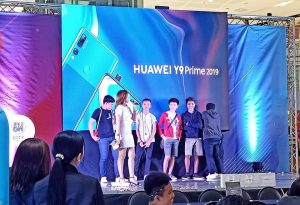 Chen also pointed out its screen size, 6.59-inch LCD display (2,340 x 1,080 resolution, 19.5:9 screen ratio) as best suited for gaming and watching videos.
While the Y9 Prime is not a flagship device, it has flagship level features that will keep the brand on the lead in this year's mobile phone race. It's no surprise though as this midranger descended from a lineage that helped propel Huawei to soaring sales in 2018.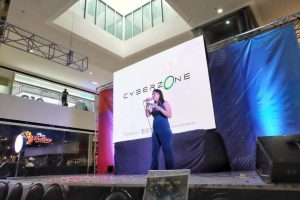 The Y9 Prime is also packed with 4GB RAM and an internal memory of 128 GB that keep apps from lagging and prevent its UI to stutter. Consumers are also excited with its battery life – a huge 4000 mAh juice that can last up to 24 hours of screen time and moderate data use.
"For its price of P12,990, this is definitely the best mid-range device in the market today," Chen added.
He admitted that sales were affected with the short-lived US ban, but he is optimistic with the reception the Y9 is getting from consumers.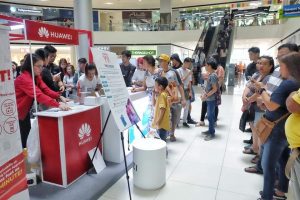 "We have certainly started to recover, and we are confident that we can serve our consumers better with the exciting devices that we will release this year. With Huawei Y9 alone, we have already received 12,900 pre-orders," divulged Chen.
According to Chen, four more new Huawei devices will be released before the year ends, including the much-awaited Nova 5, which Chen described as "another legend in the making". It will be released sometime in September, possibly with its Nova 5i and Nova 5 Pro siblings.
Aside from the Huawei Y9 Prime 2019 release, SM City Davao's Mobile Fest also featured a Mobile Legends Tournament, a tech quiz, deals and discounts on select gadgets, exclusive brand talks , and the revealing of the new SM Cyberzone logo.