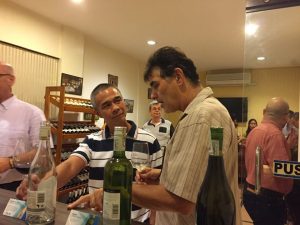 A well-attended event we joined last Thursday was the Wine Tasting held at Swiss Deli Matina, hosted by Swiss Deli owner Romano Venuti and manager Peter Gilbertson and a lady named Rose Albaladejo.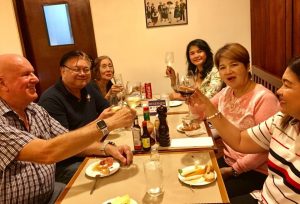 Guests made sure they chose the wine they preferred to serve to guests during parties or even having a group of close friends at home or dining somewhere else.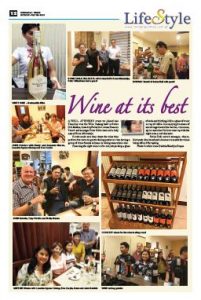 Choosing the right wine is like not just picking a glass of soda and drinking it like a glass of water or cup of coffee. It is enjoying its aroma of mixed ingredients like berries, cinnamon, spices and other fruits to come up with the right aroma and character.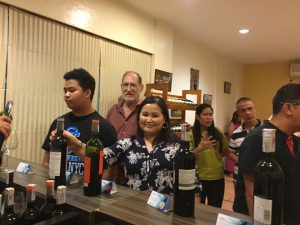 Swiss Deli served sausages, cheese, fried pork ribs, bread and a lot more to match the wines being offered for tasting.
Photo Credits: Irene Balchin/Marilyn Roque