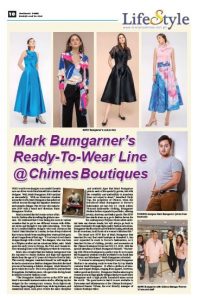 Who would even imagine a successful formula race car driver would turn himself into a fashion designer. Well, Mark Bumgarner did it and just as successfully. With an illustrious clientele across the world, Mark Bumgarner has achieved critical success through his signature feminine and romantic designs. The 28-year-old couturier sees 2019 with a brand new direction: Enter Bumgarner Studios.
Mark narrated that he became aware of his love for fashion after travelling the globe to race cars. He confessed that it was during his races in various countries that he got to see different women with different styles and thought it was quite interesting. Now that he is a certified fashion designer who took courses at the Central Saint Martins in London, he has always believed that women should wear anything they want and feel great about it regardless of their age. "I've always loved classic designs though with a twist," the designer, who was born to a Filipino mother and an American father, said. Mark spent his early years in Europe, the USA and Canada before returning home to the Philippines where he was born.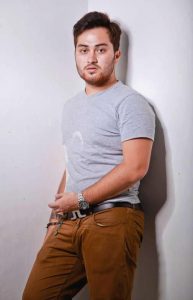 Mark also revealed that his fashion background was his exposure to Italian fashion and high-end signature labels from the age of 15 years old when he lived in Italy. This society designer considers himself as self-taught as he had no mentors nor fashion designer friends in the hard process of becoming a fashion designer. Mark worked labored to get to where he is now. He is ever grateful to actress Heart Evangelista, his fashion muse, who gave him his big break in Manila's society fashion scene.
"The Bumgarner Studios serves as the RTW arm of Mark's successful maison/couture studio, offering top tier designs for the contemporary woman. From light-as-air dresses, figure hugging bustier tops, wide-leg trousers, and sensational skirts, each piece evokes the same discipline and aesthetic rigor that Mark Bumgarner puts in each of his specialty gowns, but with the versatility and malleability to transform from red carpet to street," described Cindy Yap, the proprietor of Chimes, when she introduced Mark Burmgarner to Davao's fashionable set last July 13. Cindy added, "Beyond fashionable clothing, Bumgarner Studios further expands its portfolio, offering jewelry, footwear, and leather goods. The RTW line stands alone as a go-to fashion haven for the contemporary Filipina whose astute sartorial taste can discern trends, but will always go back to classic femininity through high quality fashion selections. Bumgarner Studios aims to provide these lasting selections for all occasions, in all facets of a woman's fabulous life."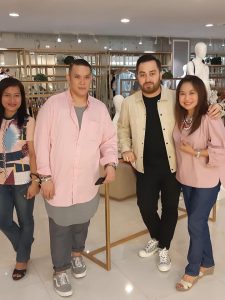 The brand new RTW line of Mark Bumgarner that launched its very first retail boutique at Greenbelt 5, has now expanded its reach to Davao's fashionistas, as it launched its line of clothing, jewelry, and accessories at the Chimes Boutiques Davao last July 13, 2019, with the special attendance of Mark Bumgarner himself. "Partnering with Chimes Boutiques is a perfect way for us to make the Bumgarner aesthetic readily available to our loyal fans in Davao, and Mindanao." Mark Bumgarner reiterated.
"A women's contemporary lifestyle brand, Bumgarner Studios is an amazing ready-to-wear line by top Manila couturier Mark Bumgarner. It offers a plethora of timeless, and elegant designs, ranging from apparel, footwear, leather goods and jewelry. Bumgarner Studios aims to give women access to high quality designs that have made Mark Bumgarner such a high profile household name across the world. The good news is that it is now available to Davaoenas and Mindanaoans at the Chimes Boutiques," informed Renren Villena, the ever friendly manager of Chimes Boutique-Sales.