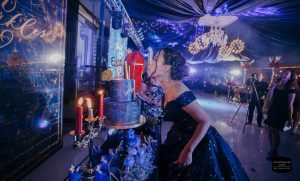 Mothers are usually the most concerned persons when preparing the details for her daughter's eighteenth birthday. Honey Ge Valenzona, mother of the debutante relates how she chose the venue for the debut and the organizer who would make the event a memorable one for her daughter. "When we were choosing the venue for my daughter Hannah Marie Denila's debut on June 29, 2019, I called the Royal Mandaya Hotel's office sales for inquiry and they immediately responded and furnished the information I needed. And when I visited their office for the formal reservation, I met Ms. Zeldine Narciso, the lovely banquet event assistant."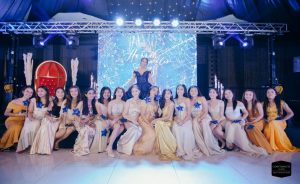 "It was funny because I knew how expensive it is when you hold an event at a hotel, so when I visited the sales office to finalize my contract, I was kind of shy since I asked Ms. Zeldine to consider reducing the cost of some items from the corkage, which they did. I loved the way the hotel management met the needs of their customer. Ms. Zeldine was very considerate."
When the big day came, Honey Ge Valenzona thanked the hotel staff for accommodating and assisting her event organizer Ms. Ailleen Abadilla of Pretty Little Parties at the ballroom.
"The guests were smiling and saying the food was so delicious. A big thank you to God that this night became remarkably wonderful. I would also like to thank the head waiter who assisted at the buffet dinner, which ran smoothly and cooperated with my event organizer," Honey Ge remarked.
The venue was just the perfect place for the photos to be taken and memorable times to be recalled in the future. "Tito" Richard Cahucom posed with the debutante, her mom. and her friends.
"Thank you so much, Royal Mandaya Hotel for accommodating us on my daughter's debut. Indeed, it was a memorable one. The venue made my daughter's big day extra special" Honey Ge Valenzona added.