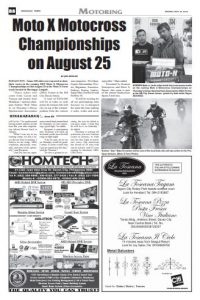 Davao City – Some 130 riders are expected to show their wares in the coming 2019 Moto X Motocross Championships set this August 25 at the Moto X Farm track located in Barangay Langub.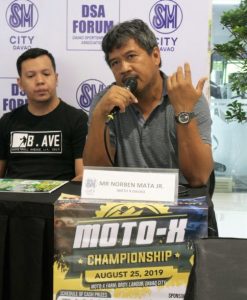 "These riders will come from Luzon and Visayas and mostly from Mindanao," said race chairman Norben "Bok" Mata Jr. on Thursday's Davao Sportswriters Association (DSA) Forum at the SM City Davao Annex.
A total of P230,000 will be at stake as cash prizes for winners who will rise on top of the winners' podium from the various race categories – Pro-Open, Expert, Intermediate, Novice, Beginners, Executive, Enduro, Pantra, Ladies, Super Mini, PeeWee 65 and PeeWee 50.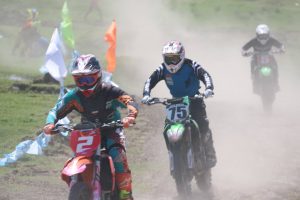 "It will be exciting for all our participating rider because we re-designed the track this time making it more safer, wider and enjoyable," Mata added.
Presented by Kurmat Enterprises and Moto X Davao, this event is part of the annual Kadayawan Sports Festivities.