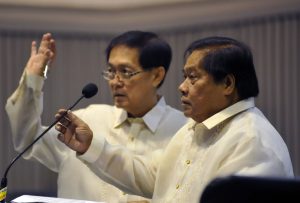 A lawmaker passed a resolution to raise awareness among owners to lease out their properties as parking spaces.
Councilor Conrado Baluran, chair of the committee on transportation, said this will help ease road congestion in the city.
"There is an existing ordinance relative to this but we passed a resolution to let our investors know in case they were not informed," Baluran said.
He was referring to Ordinance No. 0417-18 titled, "The Special Incentive Package Parking Spaces in Davao City."
"During the time the ordinance about providing special incentive for properties to be developed as parking spaces was passed, it was not much promoted. Hence, I passed a resolution for a massive information dissemination," he added.
In exchange for the development of parking spaces, private investors will be duly provided with specialized fiscal incentive package in accordance with Section 3 and 5 (1) of the said ordinance.
As provided, all lands that are qualified shall be exempt from the payment of real property tax (RPT) for a period of two years; Property owners who develop or construct parking building on a land qualified shall likewise enjoy exemption from payment of RPT within five years from which the parking building has started to operate, and: Payment of Business Tax shall be exempt for period of five years.
The incentives will cover all qualified properties within the commercial zones and all zones allowed based on the city's 2013 Comprehensive Zoning Ordinance; properties to be developed and/or used exclusively as parking spaces/buildings; and properties with updated payment of real property taxes.
"This will entice business sectors because there is an impending need that we need to provide, which are high-rise parking spaces," Baluran said.
Baluran also noted that there are still lot of idle properties within the commercial district which can be potentially developed into vertical car parks.
"With the increase of volume of vehicles plying the streets, and yet the roads remain the same, commercial parking space will be, if not, the most practical way to clear our narrowed streets from illegal parking," he said.
He added that he will tap the Davao City Investment Promotion Center, City Planning and Development Office, City Transport and Traffic Management Office, and other concerned agencies, continue to encourage investors to develop parking spaces through a public private partnership.
Baluran also said that they are currently looking for government-owned idle lots that can be utilized as parking spaces though a joint venture with developers.