A school named after Don Teodoro Palma Gil along Quirino Avenue in Davao City held the unveiling of the newly installed letters on its wall surrounding the school. A simple one-storey structure which was built after the Second World War, Teodoro Palma Gil Elementary School was burned down a few years back and replaced with a modern schoolhouse with three floors.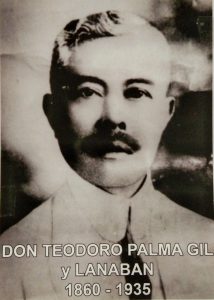 A tribute to Don Teodoro Palma Gil, the school's administration held the blessing of the new lettering on the front wall facing Quirino Avenue (formerly Tomas Claudio St.) last Thursday, July 11, 2019, inviting a representative from the family – Ms. Perla Palma Gil and her brother Pong Palma Gil. The program was hosted by the School Principal Marieta M. Gaer and attended by some of the alumni who graduated from the elementary school.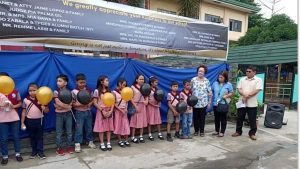 Teodoro Palma Gil was born in 1860 in Baganga, a town in what is now Davao Oriental. His parents were Lino Palma Gil from Surigao Province and Gregoria Lanaban of Baganga, a daughter of a Mandaya Tribal chieftain. During the early Spanish times the parents of Teodoro settled in Baganga and later moved to Caraga, another town of Davaa Oriental. Young Teodoro studied at a Roman Catholic convent in Caraga and became an altar boy. He was educated and trained by the Jesuits. Later, he was sent to Manila to study at the Ateneo Municipal (former name of Ateneo de Manila) and at the Normal College of Colegio de San Jose to take up a teaching course.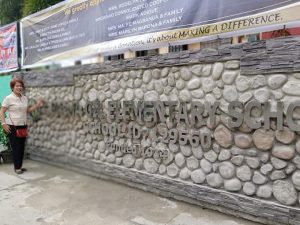 When he finished, he was brought to Davao to teach in the Jesuit's Convento adjacent to San Pedro Church. He married Sofia Bangoy, daughter of Antolin Bangoy and Aparicia Bustamante. When Sofia died, Teodoro married Catalina, a younger sister of Sofia.
As an educator, he was one of the first known teachers of the natives of Davao and they called him "maestro".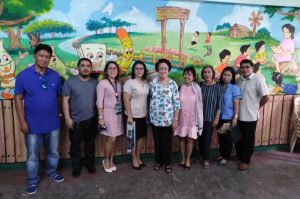 As a politician, he presented the first bill creating the Davao Public Hospital and securing the appropriations for the main road constructions and construction of the wharf at the Sta. Ana area.
Photo credits: Nora Grace Acolentava/Marilyn C. Roque