The Island Garden City of Samal (IGACOS) was declared under a state of calamity due to the rise of dengue cases but Mayor Al David Uy said it has not affected the island's tourism industry.
"I have not received any reports on the decline of tourist arrivals," Uy said in an interview with the media at the Grand Regal Hotel yesterday.
Uy said it is expected that "tourists may have second thoughts in coming to Samal" following the declaration of the state of calamity.
"The worries of tourists, of course, cannot be avoided," Uy said.
But the mayor assured that "the government will act on it (dengue incident) by mobilizing its barangay and purok officials and efficiently use the disaster funds, hence the declaration of the state of calamity."
Uy said that he is getting inquiries on the condition of the city, especially that the major Kadayawan festival in neighboring Davao City is coming.
Samal Island is the prime tourist destination in Davao region.
The mayor said he has already mandated the barangay units, including the resorts in the city, for an intensive cleanup drive.
Last Friday, the city declared a state of calamity following the recorded 249 dengue cases in the first half of the year, up by 730% from the figure last year.
"During a state of calamity, it will be easier to procure medicines and equipment compared to normal government transactions," Uy said.
According to the Mayor, among the very crucial needs are the dengue testing kits to improve the early detection of the dengue cases especially that hospitals in the nearby cities and towns, including in Davao City, have declined to cater dengue patients already.
"We have reports that hospitals, including those here in Davao have declined to accommodate patients already. I think it is not only Samal but other LGUs as well have problems related to dengue. So, with the dengue test kits, we are looking at early detection as a means to lessen the patients going out of the city to be diagnosed," Uy said.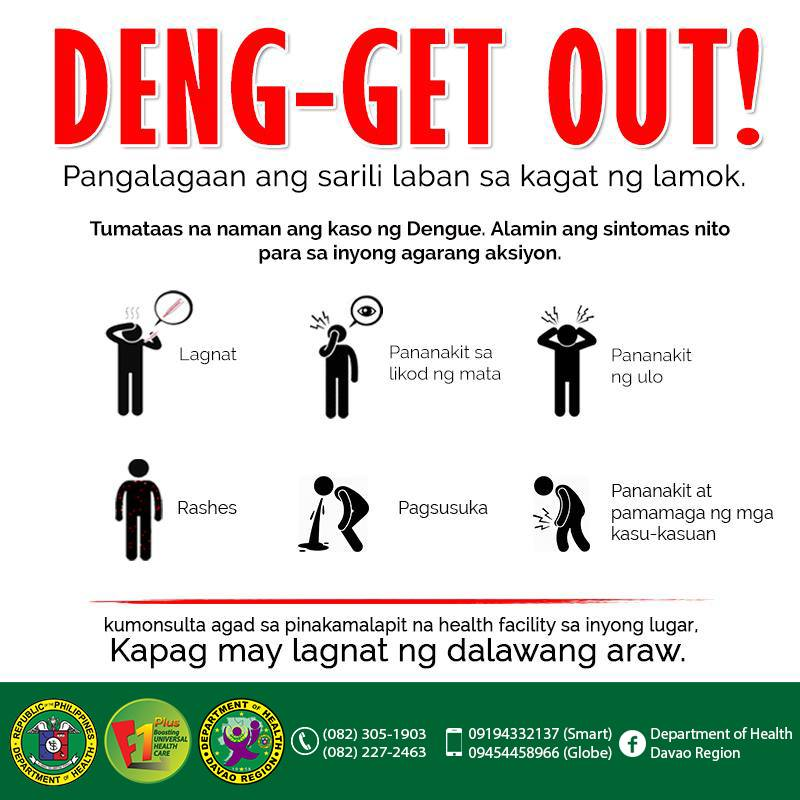 The mayor said they have approved a P2.5M budget that will cover the cost for the estimated 2000 dengue test kits.
He added that they will provide cash assistance to the victims.
"We agreed with the budget officer to give medical assistance to those with severe cases. We will give P2,500 to P5,000 from the office of the City Mayor. But on the City budget, we are still planning, along with the City Health Office and Accounting Office, and we are preparing the documents," he said.
The January-June records from the Epidemiology and Surveillance Unit of the City Health Office revealed there were 169 dengue cases in Babak District, 170 in Samal District, and 90 in Kaputian.