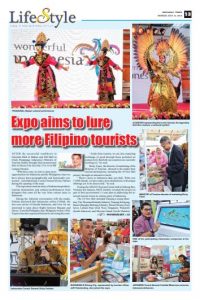 After the successful roadshows in Glorietta Mall in Makati and SM Mall in Clark, Pampanga, Indonesia's Ministry of Tourism finally brought their promotional blitz in Davao City last July 12 to 14 at SM Lanang Premier.
"With this event, we aim to open more opportunities for Indonesia and the Philippines since we have always been geographically and historically connected", said Indonesian Consul General Dicky Fabrian during the opening of the expo.
The expo showcased an array of Indonesian products, tourism destinations and cultural performances from delegates that came all the way from various areas in Indonesia.
During the informal conversation with the media, Fabrian disclosed that Indonesian airline Citilink, the low-cost carrier of Garuda Indonesia, and Lion Air are interested to open direct flights between Manado and Davao. From the Philippine side, Philippine Airline's PAL Express has also expressed interest in servicing the route.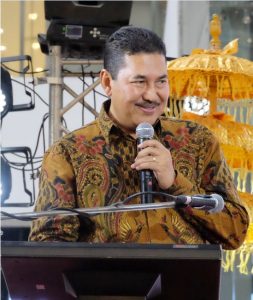 "Aside from tourists, we are also expecting exchange of good through these potential air connectivity that both our countries are currently working on," he said.
Ricky Fauzi, the director of marketing of the Ministry of Tourism, showed to the media their tourism destinations, including the 10 New Bali project, through an interactive kiosk.
"There's more to Indonesia than just Bali. With over 17,000 islands, we have many more destinations with unique offerings yet to be discovered," he said.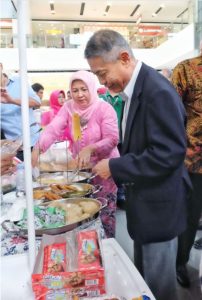 During the ASEAN Tourism Forum held in Halong Bay, Vietnam last January, MOT initially revealed the project as part of their government's 5 year plan in addressing the renewed tourism boom in various parts of Indonesia.
The 10 New Bali included Tanjung Lesung (Banten), The Thousand Islands (Jakarta), Tanjung Kelayang Beach (Bangka Belitung Islands), Mount Bromo (East Java), Labuan Bajo (East Nusa Tenggara), Wakatobi (South Sulawesi) and Morotai Island (North Maluku) with Lombok Mandalika, Borobudur and Lake Toba (North Sumatra) as main hubs for their availability of accommodations, accessibility and presence of international airports.
At the expo, Davao-based travel agencies, such as Werla Travel and Tours, Frontier Travel & Tours, Century Express Travel, Globalwings Travel & Tours,101 Travel & Tours, Carpenter Travel and Zycor Fly Travel and Tours, and Philippine Airlines sold tour packages for the 10 New Bali.
Indonesia received 15.8 million visitors in 2018, a 13% increase from the previous year. In the same year, MOT recorded 217,582 tourist arrivals from the Philippines, which exceeded their target by 3.6%.
Prior to the mall event, the office of the Indonesia Consul General in Davao City held a business-to-business matching activity at the Marco Polo Davao participated by Indonesian businessmen and their Davao counterpart.
"We are hoping that we can find more local partners and distributors of Indonesian products here in Davao. Over the years, a number of businesses have been created during our previous expos," added Fabrian.