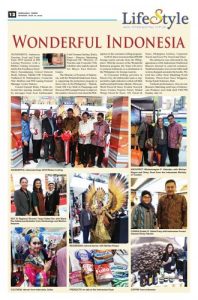 Wonderful Indonesia Tourism, Food and Trade Expo 2019 opened at SM Lanang Premiere with a Ribbon Cutting Ceremony led by His Excellency Sinyo Harry Sarundajang, Consul General Dicky Fabrian, MinDa OIC Chairman Nathaniel D. Dalumpines, Councilor Nilo Abellera and SM Lanang General Manager. Tantoco.
Consul General Dicky Fabrian delivered the opening remarks, followed by messages from Asec Ambassador Uriel Norman Garibay, Ricky Fauzi – Director, Marketing Regional III- Ministry of Tourism and Councilor Nilo Abellera who read the speech for Mayor Sara Duterte-Carpio.
The Ministry of Tourism of Indonesia, with the Wonderful Indonesia Team, is supporting the promotion program in three cities in the Philippines – Manila, Clark SM City Mall in Pampanga and Davao at SM Lanang Premier to improve the number of tourist visits from the Philippines in the consumer selling program.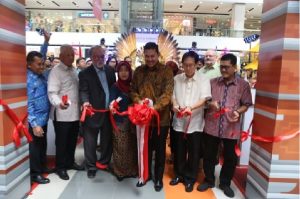 In 2018, there were more than 200,000 foreign tourist arrivals from the Philippines. With the success of the Wonderful Indonesia program, the Team will strive to promote Indonesia as a destination in the Philippines for foreign tourists.
In Consumer Selling activities in Davao City, the Indonesian team is supported by eight industries which sell Bali and beyond and Greater Jakarta. These are Werla Travel & Tours, Frontier Travel & Tours, Century Express Travel, Global Wings Travel & Tours, 101 Travel & Tours, Philippine Airlines, Carpenter Travel and Zycor Fly Travel and Tours.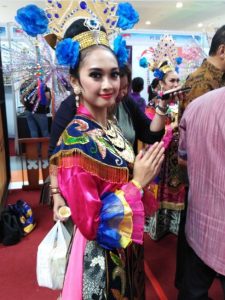 The afternoon was enlivened by the appearance of the Indonesian Traditional Dancers dressed in carnival costumes. Traditional snacks were served while mall visitors shopped around at the booths. We tried the coffee from Mndaling-North Sumatra, Flores-East Nusa Tenggara, Toraja-South Sulawesi, Bali.
Cultural performances, One-on-one Business Matching and Expo of Indonesian Products were held until 9:00 PM Sunday, July 14.