In celebration of the 70th Anniversary of Diplomatic Relations between the Kingdom of Thailand and the Republic of the Philippines, the Royal Thai Embassy in cooperation with Tourism of Authority of Thailand hosted "Friendship Golf Tournament", "Thai Culinary Delights 2019", and "Thai Film Festival" in Davao City between 27-29 June 2019.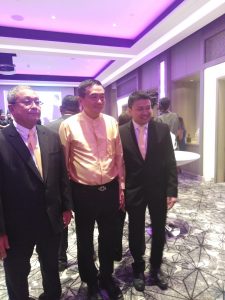 On June 28, 2019 Thai Culinary Delights 2019 was hosted by the The Royal Thai Embassy with the Thai Ambassador, held at Dusit 2 in Davao City.
The event was attended by MinDa OIC Nathaniel Dalumpines, SM Lanang Premier and SM City personalities. A program featuring Thai cultural dances was held as well as a cooking demonstration with the participation of some guests from the Diplomatic Corps who tried their hands at cooking the traditional Thai culinary delights.