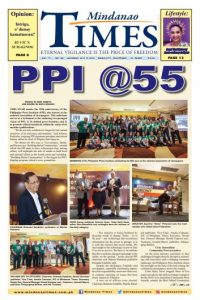 This year marks the 55th anniversary of the Philippine Press Institute (PPI), also known as the national association of newspapers. This milestone serves as a testament to the enduring two-pronged vision of PPI: 1) To defend press freedom; and 2) to promote ethical standards within the ranks of its member-publications.
"We do not only celebrate its longevity but remind ourselves of its relevance and mandate," said Alfonso Pedroche, outgoing PPI chairman-president and retired former editor-in-chief of Pilipino Star Ngayon.
The theme for this year is "Governance, Media, and Democracy: Building Better Communities," around which the PPI aims to have a discussion that, among others, will highlight the role of media in both local and national affairs as the fourth estate and watchdog. "Building Better Communities" is the slogan for PPI's flagship program which is civic journalism.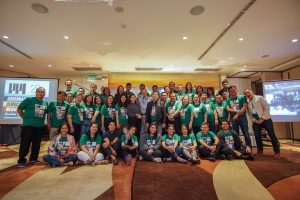 "The industry is being buffeted by dizzying winds of change. Today – as in the past – any technology that accelerates information has the power to disrupt; so it is with the internet and social media…We must adapt to the technology sooner or later if we are to survive. We have to be realistic that this world has changed and adapt to the reality on the ground," newly-elected PPI chairman and Manila Standard publisher Rolando Estabillo said.
Despite the challenges, Estabillo said newspapers, especially community papers, have the responsibility, more now than ever, to continue reporting on issues that have direct impact on Filipinos.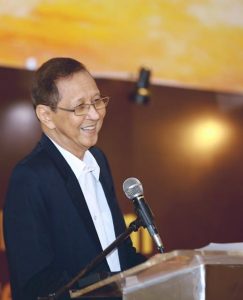 A new set of officers were elected: Chairman, Rolando Estabillo, Manila Standard publisher; Vice Chair, Amalia Cabusao, EIC of Mindanao Times; Secretary, Dexter See, General Manager Herald Express and ; Treasurer, Joenald Rayos, publisher, Pahayagang Balikas.
Civic Journalism Community Press awardees
As the print industry continues to face challenges brought about by disruptive technology and innovation and a changing consumer landscape, the Philippine Press Institute shone the spotlight on the best of the best among the community newspapers across the country.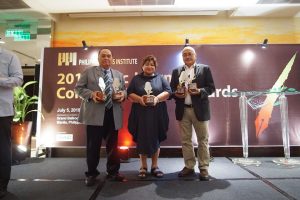 Cebu Daily News bagged three of five major awards for the daily newspaper category for the 2018 Civic Journalism Community Press Awards, namely the Best Edited Community Newspaper, Best Editorial Page, and Best
in Photojournalism.
Edge Davao, on the other hand, garnered the Best in Business and Economic Reporting and Best in Environment Reporting awards for the daily newspaper category.
Baguio-based weekly newspapers Herald Express and Baguio Chronicle were awarded the Best Edited Newspaper and Best in Environment Reporting, respectively, for the weekly newspaper category.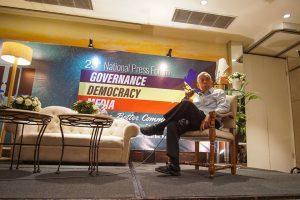 Other winners were The Bohol Chronicle for the Best Editorial Page; Cagayan de Oro's Business Week Mindanao for Best in Business and Economic Reporting; and Dumaguete's Metro Post for Best in Photojournalism.
Speaking on behalf of the winners, Dexter See of Baguio's Herald Express acknowledged as much: "It takes hard work, and involves pure sacrifice and passion for the job. That's why we are here."
The board of judges for the press awards was composed of Joyce Babe Pañares, PPI trustee and news editor of Manila Standard as chairperson; Nickel Asia Corporation vice president for corporate communication Jose Bayani Baylon; Science and Development Network Asia Pacific Coordinator Joel Adriano; University of the Philippines College of Mass Communication dean Arminda Santiago; and Photojournalists' Center of the Philippines member Angelo de Silva.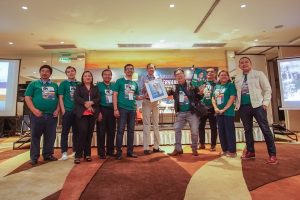 This year's event is being supported again by Nickel Asia Corporation as its principal partner for the conference and awards, and in part by Kusog Bikolandia and Hanns Seidel Foundation as major sponsors, SM Investments Corporation as minor sponsor, Smart Communications, PAGCOR, Ayala Corporation, Land Bank of the Philippines, San Miguel Corporation, PAGLAS Group, McDonald's, PCSO, and Hotel Jen.
Photos by Kurt Zubieta and Rogine de Mata Rogelio