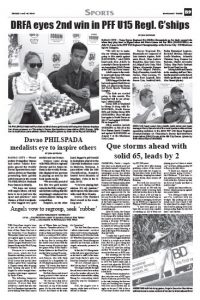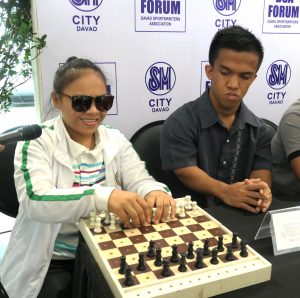 Davao City – Woodpusher Evangeline Gamao and netter Johnlo Respicio graced the weekly Davao Sportswriters Association (DSA) on Thursday presenting their golden achievements in the recent 7t
h PHILSPADA National Para Games in Manila.
"We hope our victory will inspire others. All they have to do is just love the sport and practice," said Gamao, a blind woodpusher who bagged two gold medals and one bronze.
Gamao came along with PHILSPADA regional director and IA James Infiesto in the weekly Forum. She displayed her prowess in playing as seen by the local sports media.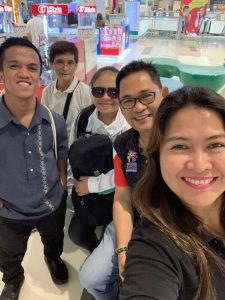 "We are really proud of her. Her two gold medals came in the Blitz category," said Infiesto adding that she surprisingly outplayed two seeded players during the competition.
Respicio, on the other hand, bagged a gold medal in badminton played at the Citywalk Badminton court in Malolos, Bulacan. A para-athlete with the SS6 Classification, Respicio bested Jovel Montera of Mandaue, Cebu in the finals, 30-10.
"I do love playing badminton. It's my passion," said Respicio who also came with coach Skye Dionela.
Davao City finished third overall in the weeklong meet.