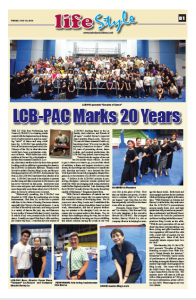 The Lu Chin Bon Performing Arts Centre (LCB-PAC) is a training studio created with the highest and most daring level of achievement
in mind an aspiring "artist" of dance and song could hope for. LCB-PAC has enriched the lives of Davaoenos and particularly the Chinoys of the City in what otherwise would have been a proletarian existence of theirs. While ballet has a rich tradition in Davao City, a big thanks to the late dance maestra Carmen D. Locsin, other dance studios in the city have done groundbreaking work in addition to presenting the classics, but LCB-PAC is distinctly different.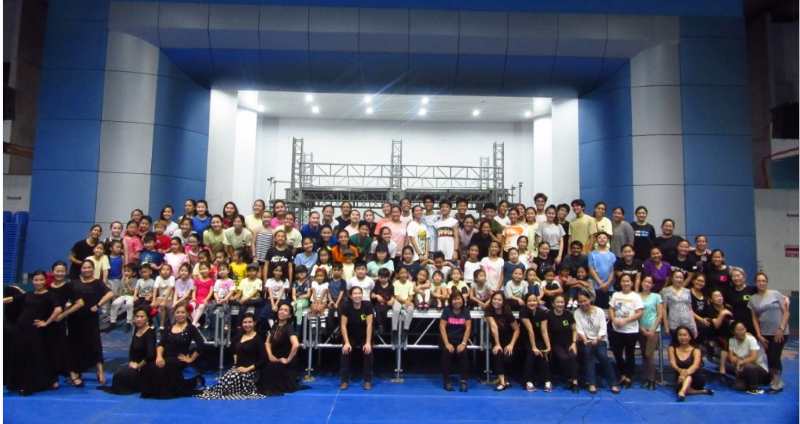 Thanks to the inventive artistic director, Bing Locsin, and the performing proprietor of LCB-PAC, businessman Chin Bon Lu, the LCB-PAC has fostered an identity of its own. LCB-PAC has made it its mission to present modern song and dance numbers to Davaoenos; and has never wavered on this point. Instructors may have come and gone; and certain periods have been more financially sound than others, but LCB-PAC's place in Davao's cultural scene is secure.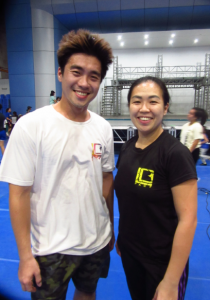 "Historically speaking, the LCB-PAC was founded in 1998 when the performing arts-loving businessman, Chin Bon Lu, invited me to partner with him in his vision of honing Davaoeno talents, especially the Chinoys, for musical theatre. I, as an avid fan of Broadway musicals, and being exposed to a variety of dances like jazz, tap, and flamenco by my mother (Carmen Dakudao-Locsin), was then in search of my own personal niche in the field of dance. I readily accepted Chin Bon's offer and thus, the Center was born. I was then the sole teacher of LCB-PAC teaching dance to the Lu family, their relatives, and friends of all ages," recalled Davao's respected dance maestra, Bing Locsin. The now 74-year-old dance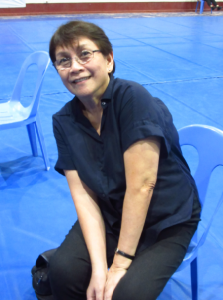 maestra's battle cry has always been "it's never too late for anybody to learn how to dance." After 20 years of presenting shows, dance recitals, and musical productions, the LCB-PAC has, indeed, come a long way.
"Talent fuels the engine of success but it's not the whole vehicle. In order to get to where you want to go, you need the wheel of ambition, a frame and support structure to your dream, the knowledge and experience to handle the ride, direction and route," once lectured the New York-based director and choreographer, Miguel Braganza II, to the students of LCB-PAC several years ago. "I believe in the LCB-PAC mission in promoting discipline—physical, mental, spiritual and creativity while encouraging each young student to reach his/her highest potential. I am dreaming with the LCB-PAC to make Davao City as the Broadway capital of Mindanao," Braganza shared then.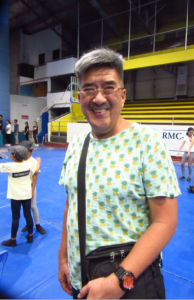 "With Davao's abundance of natural raw talents, I don't see any reason why we cannot achieve this wonderful dream of developing them. For 20 years now since Bing Locsin and I established the LCB-PAC with a strong foundation based on hard work, determination, and lots of prayers dedicating our mission to the almighty Lord, we see no reason why we cannot achieve this dream. Yes, we always face challenges along the way, but we have remained steadfast in devoting our lives to fulfilling this artistic mission among the youth in our very own City in the glory of God. Now that our children are grown, it's their turn to continue what we've started, our legacy," said Chin Bon Lu who has temporarily retired from the dance scene after an operation.
Presently, Karen Diane "Yamyam" Lu-Alcaraz, Chin Bon and Cely Lu's only daughter, is the executive director of LCB-PAC. Her youngest brother, Harvey Nichol Lu, sits as company director in helping her manage the dance studio. Both teach and choreograph numbers for the students while performing mightily at the same time. "With Yamyam Lu-Alcaraz and Harvey Lu at the helm, they make sure that the LCB-PAC's presentations possess ample heart, soul, and high spirits that will put smiles on parents', dance enthusiasts' and friends' faces; and cheers for both the performers and those working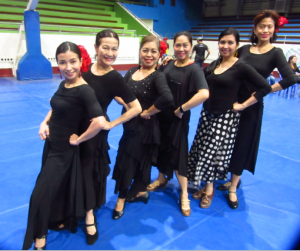 behind the scenes," promises Bing Locsin as she adds, "With the new generation of Lus and deserving dance scholars taking over, these young and gifted teachers and choreographers will beat all the odds with a heart full of passion for the performing arts. Most of all, their wonderful talents express their love for God."
This Saturday, July 13, the LCB-PAC presents "Decades of Dance" featuring excerpts from Walt Disney's "Ralph Breaks the Internet," Broadway's "Newsies," and a variety of performances of different genres including an energetic flamenco dance number especially choreographed by Bing Locsin. The venue will be at the RMC-Petro Gazz Arena along Lopez-Jaena Street, Davao City. The matinee show will start at 2:00 pm with a Gala presentation at 7:00 p.m. For more information, please call tel.no: 222-5205. Please support our very own talents.