Juice Cubi (pronounced "cue-bee"), a popular chain of Chinese milk tea shops, opened their first store in the country last July 5 at SM City Davao Annex.
"We are proud to be the first in the Philippines and part of the more than 100 branches of Juice Cubi worldwide," said Juice Cubi Davao owner Irene Co-Uy.
As a treat to their first 100 customers, they offered a Buy-1, Take-1 promo on their milk tea and juices during the opening day. They also gave out reusable metal straws to customers.
Juice Cubi utilizes premium quality glass tumblers for their milk teas and high grade plastic containers for their juices that you can take home and reuse.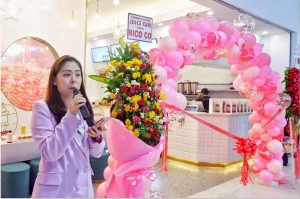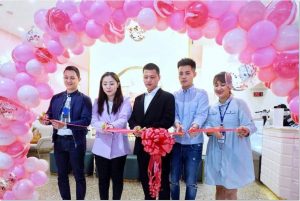 Some of their bestsellers include Grapefrui Overload, SC Milktea, Cubi Pearl Caramel Milk,
Cubi Strawberry, Cubi Mango, Milk Tea Overload, Cubi Special Milk Tea, Ocean Breeze, Starry Night, and Lady In Red. Drink starts at P110.00.
Also present during the opening were Juice Cubi owners Jordan Uy, Juice Cubi Macau director Mark Huang, SM Supermalls AVP for Mindanao marketing Russel Alaba, and SM's leasing manager Lorraine Quezon.