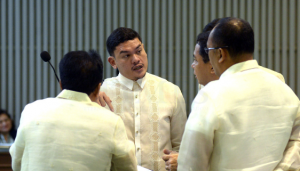 The 2019-2022 Executive-Legislative Agenda will carry over the 10-point agenda of Mayor Sara Duterte during her previous term, an official said.
"Basically, the projects and the proposed policies will be based on the comprehensive development plan and will be anchored on the 10-point agenda of the mayor," Ivan Cortez, head of the City Planning and Development Office (CPDO), told Times yesterday at the sidelines of the department heads meeting at the city hall.
The 10 key priority agenda of the mayor include poverty alleviation, infrastructure development, solid waste management, health, education, agriculture, tourism, transportation planning and traffic management, peace and order, and disaster risk reduction and mitigation.
However, Cortez said they will also tackle new ideas for possible projects and programs.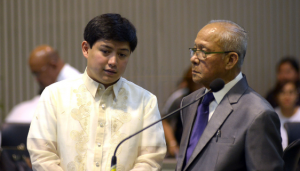 "The 10-point agenda of the mayor will still be carried over and moving forward, whatever unfinished will be carried over," he said.
"The new ideas will be decided per department of the executive and legislative department."
According to Cortez, the executive body will align their proposals for policies on the priority agenda of the mayor but the partnership between the city council is also necessary.
"On the part of the executive, we will propose to the legislation and it is up to the Council if they will adopt it," he said.
The city government officials are set to convene on Thursday at the Dusit Thani Hotel here for the Executive-Legislative Agenda assembly.
The Executive-Legislative Agenda is the direction on the major development thrusts and priority legislation of the local executive and legislative branches of the term of the city government in the next three years.