The city's real property industry has become a seller's market, a top consultancy company reported last month.
Based on the report of Prime Philippines Research and Advisory 2019, the "scarcity of prime available lots and entry of major real estate players drive the prices up."
It added that at present, the common trend is that "landlords' motivation to lease over selling to retain ownership of the prime properties."
On the three areas, based on 2018 prices, the average prices per square meter run at P95,000 in the Bajada-Lanang stretch, P65,000 for the Poblacion area and P50,000 for the Matina area. The uptick between these areas between 2016-2018 were at 41% in Matina, 38% in Bajada-Lanang and 18% in the Poblacion.
In the Philippine setting, the report said that the average price of prime lot at P95,000 a square meter particularly in the Bajada-Lanang stretch in the first quarter, the price average was the eight among central business districts with Makati City being the most expensive at P590,000 a square meter.
On leasable retail spaces, there has been a stable supply since 2012 with about 50,000 square meters of additional spaces with the opening of two malls last year.
"Most upcoming mall projects are components of residential condominium projects or are integrated within township developments," it added.
On the rental rate, the average, based on end-2018, spaces can be had between P500 and P1,000 a square meter with 84% of the available spaces occupied..
On the other hand, the report added that the main drivers of market demand for residential units have been the overseas Filipino workers, local investors and buyers and those into reinvesting their units, particularly those condominiums in the central business district.
In 2018, of the inventory about 86% of them were sold as the residential condominium inventory is expected to hit 11,000 in the next five years.
The report added that based on the forecast the number of units is increasing by 45% and 40% between end 2019 and 2020, respectively.
On the average prices per unit, studio units at P2.95 million, one-bedroom units P5.31 million, and two-bedroom units at P8.54 million.
On the availability of hotel rooms, the report said that there are additional 1,400 rooms by end 2020 as room growth rate is at5.77% by end 2020.
The demand, it added, is that another 3,000 rooms are needed between 2019 to 2022 as it is buoyed by the growing meeting, incentives, convention and events industry in the city that even international operators have taken notice.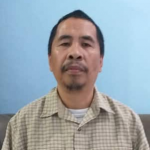 Managing Editor at Mindanao Times