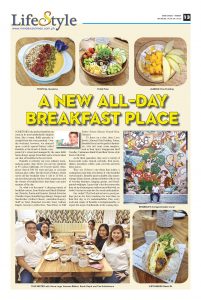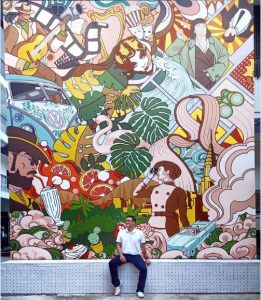 Sometimes, the perfect breakfast can come in its most unabashedly simplest form, like a warm, fluffy pancake or straight-from-the-oven pandesal. Over the weekend, however, we chanced upon a newly opened bakery called Bramble at the Bondi & Burke compound (it's owned and managed by the same B&B team) along Legaspi Street that seems to have taken our idea of breakfast to the next level.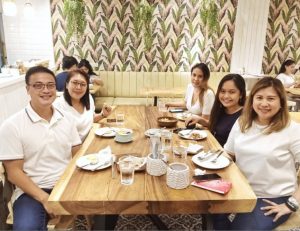 Bramble is certainly not your ordinary mom-and-pop pastry shop where you can buy pandesal at P5 a piece (although, we'll never know). Here, prices start at P85 for toast and jam or croissant and jam plus coffee. But this kind of bakery, which serves all-day breakfast from 6 AM to 10 PM, is not just about pricing but the whole experience and the variety of breakfast fares that diners can enjoy anytime of the day.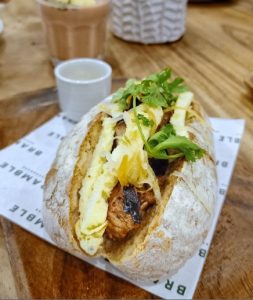 So, what's on the menu? A dizzying variety of breakfast courses, from Starters and Salads (Manhattan Chowder, Prawn and Pomelo), Brunch Favorites (Nutella Crepes, Bramble Eggs Benny), Burgers and Sandwiches (Grilled Cheese, Australian Burger), Stuff on Toast (Smashed Avocado Toast, Salmon Bagel), Savories (Adobo Rice, Tuna Poke), to Puff Pastry Pizzas (Bacon French Brie, Chorizo).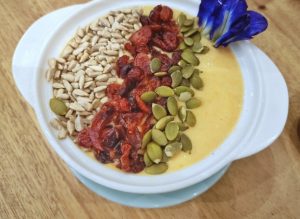 To those on a diet, their Love Bowls (Almond Chia Pudding, Pitaya, Bramble Berry) are the perfect daystarters. Also saw some Asian samplers, such as their Spicy Singaporean Beef Noodles, Vietnamese Banh Mi and their Davao-style Fresh Crab Roll,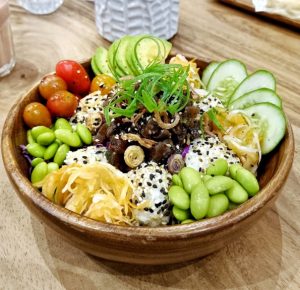 As for thirst quenchers, they serve a variety of house-made sodas, brunch cocktails, fruit juices, shakes, smoothies, coffee, soda, iced teas and even detox juices.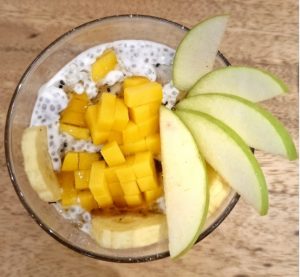 They say if there's one thing that makes a scrumptious meal taste even better, it's the beautiful view around it. Bramble sports a shabby chic-meets-vintage Miami layout, enhanced further with its use of wooden furniture, hanging greens, and frond-printed wallpaper. I guess that's also the reason why they set up a humongous outdoor mural that will, no doubt, become its main lure for social media junkies.
Our verdict? The food and service is good, perhaps just an itsy bitsy tweaking (we were there on their first day, so it's understandable). Plus, every nook and cranny of Bramble is Instagrammable, so expect the surge of millennials in the coming days.