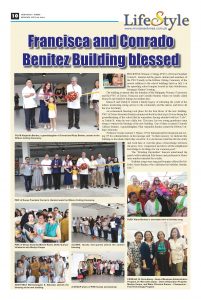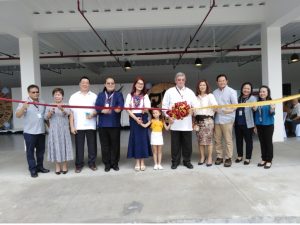 Philippine Women's College (PWC) of Davao President Conrad L. Benitez led the guests, alumni and members of the PWC Family in the Ribbon Cutting Ceremony of the newest addition to the school buildings held on July 5 at the sprawling school campus located in Juna Subdivision, Barangay Matina Crossing.
The building is named after the founders of the Philippine Women's University and the PWC of Davao, Francisca and Conrado Benitez whom we fondly called Mama B and Daddy B during our student days.
Mama B and Daddy B started a family legacy of educating the youth of the nation, inculcating strong service to the community and the nation, and above all the love for family.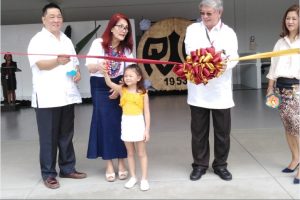 An ecumenical blessing took place for the four floors of the new building. PWC of Davao President Benitez reminisced about his first trip to Davao during the groundbreaking of the school that he remembers having attended with his "Lolo", or Daddy B, when he was a little boy. This time, his two young grandsons came along to witness the blessing of the new building. One of them is named Conrado Alfonso Benitez. A granddaughter, Pilar Alejandra Benitez joined the Ribbon Cutting Ceremony.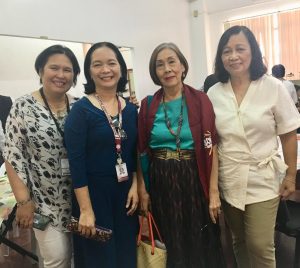 Professor Vicente Antonio V. Pijano, VP for International Development and Acting VP for Administration, in his message said "In their memory, we dedicate this building to the ideals which they stood for. It is our fervent wish that all who study and work here or visit this place of knowledge will have the grace, love, compassion and above all the enlightened knowledge to do things for our common good."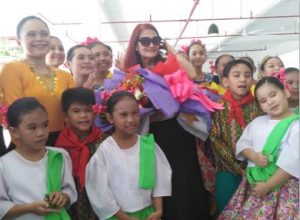 The "Munting Bayanihan" dancers entertained the guests with traditional folk dances and performed a Mindanao number intended for royalty.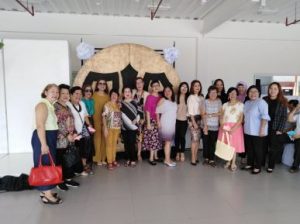 Birthday songs were sang and bouquets offered for Ms. Ruby Alano-Benitez who celebrates her birthday Sunday, July 7.