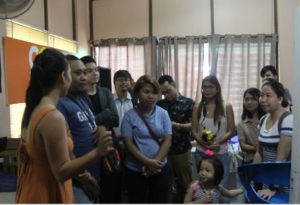 At first glance, the Swito Innovation Hub along 207 Solar St., GSIS Village doesn't seem like a workplace because, well, it's not. It's more than that.
This was the thrust of the hub, which opened in 2016 as a business that helps connect social entrepreneurs to fellow hub members, especially those in the tech and architecture field.
all entrepreneurs walked through the house, and shared best practices.
"When Swito was still starting out, we dreamed of having space where we could find collaborators, especially in the startup tech industry as large companies were too expensive. We knew that it was important for a bootstrapped company like us to leverage from technology, but it was just too difficult to find willing collaborators then," said Arch. Gloryrose Dy-Metilla, chief executive officer of Swito Innovation Hub.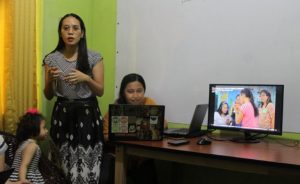 According to Dy-Metilla, the group intended to make their coworking and makerspace appealing to young entrepreneurs with limited capital to pay space of their own.
This move has allowed the hub members to discover new businesses who provide affordable websites for portfolio needs especially for young architects and social entrepreneurs.
"When I was still in Melbourne, I had a fascination with their coworking and makerspace environment. It was so thriving! So I kinda look into all of them and studied their business structures while I was there (apart from doing my heritage architecture masters). I studied 11 of the art hubs whose place used to be old train stations," Dy-Metilla said.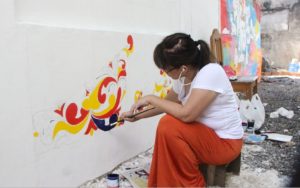 Michael Angelo Cobo, co-founder of Masaion and Portfolio.ph share this pleasure of having a space to meet a target demographic as his potential clients.
"Swito Innovation Hub has lined my business to many business owners wanting to have a website of their own. I've met freelancers and sole proprietors here who need to build a portfolio to show to their clients. That is my expertise and I'm glad they believed in me," Cobo said.
University of Mindanao professor, Arch. Catherine Diaz, believes in the relationship the hub has built, more than the actual space.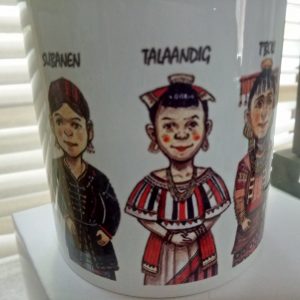 "I think it's important to find people who can push you to go beyond your comfort zone. All professionals should take that leap. In our community at Swito hub, I've been able to reach out to other members who inspire me and helped me in showcasing my portfolio especially my work as an architect of the barrios," Arch. Diaz said.
Swito Innovation Hub is stationed at its own office which it turned into a coworking and makerspace. The space is open seven days a week, and they are looking for more freelancers, professionals, soloprenuers, social entrepreneurs and innovators to join the hub.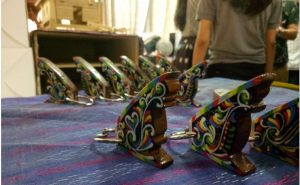 Coworking spaces have recently thrived in the city as an alternative workspace, especially for outsourcing employees coming from different fields.
But for architects like Dy-Metilla, it is important to make the workspace as comfortable as possible; if you must, for the hub members, make it as a second home. Because it is.
Photos by Yas D. Ocampo and Angeli Gingco