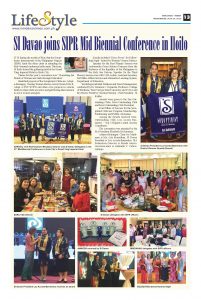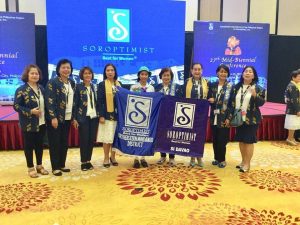 It is during the month of May that the Soroptimist International of the Philippines Region (SIPR) leads the other clubs in attending the Mid- biennial conference held yearly. This time, SI Iloilo hosted the gathering held at the Grand Xing Imperial Hotel in Iloilo City.
Theme for this year's convention was "Nourishing the Minds of Women and Girls through Education".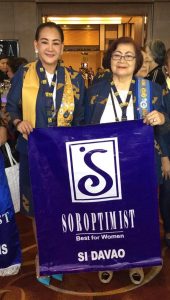 Identified projects of the Soroptimist Clubs are: Adoopt-a-Barangay, Unsung Women Heroes Awrd, Dream It Be It, Adopt A PNP WCPD and other civic projects in various districts where clubs are active and performing their mission to serve women and girls.
Socials included "Disco Fever" for Fellowship Night" hosted by Western Visayas District.
Speaker for the First Plenary Session was Ambassador Grace Relucio Princesa from the Embassy of the Republic of the Philippines to the Holy See Vatican. Speaker for the Third Plenary Session was ASEC GH Ambat, Assistant Secretary for Public Affairs Service and Alternative Learning System, Department of Education.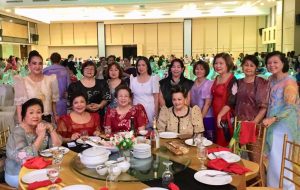 Workshops included Wellness and Stress Management, conducted by Dr. Henrieta C. Espanola, Professor- College of Medicine, West Visayas State University and YOGA and My Hectic World by Cristine Palomar – Past President , SI Kalibo.
Awards were given to the Ten Outstanding Clubs, Most Outstanding Club and Most Outstanding Club President.
Four Pillars of Success for the Soroptimist Clubs are: Program, Membership, Fundraising and Publiic Awareness.
Among the awards received were: Outstanding Club, Luz Acosta Barrientos – Top 3 Highest Laurel Society Contributor.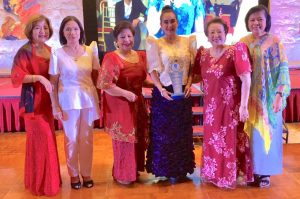 The convention was attended by the SIA President Elizabeth DiGeronimo.
Adopt-a-Barangay Chair for Mindanao is Ma. Lita Montalban. SI Davao President is Luz Acosta-Barrientos. SIA Federation Director is Minda Garcia. Governor-elect is Gabrielle V. Calizo-Quimpo.