Talents abound everywhere. Even the boundaries of cells can't confine people with artistic abilities. They will find ways to express their god-given gifts.
The women of the Davao City Female Jail-Persons Deprived of Liberty (DCFJ-PDL) have proven this with the support of the Bureau of Jail Management and Penology (BJMP).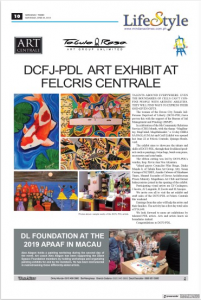 In celebration of the 8th Community Relations Service Month (CRS) Month, with the theme "MagBantay, MagUnlad, MagMalasakit," a 12-day OBRA SA PAGLAUM Art and Craft Exhibit was opened last June 22 at Felcris Centrale, Quimpo Boulevard.
The exhibit aims to showcase the talent and skills of DCFJ-PDL, through their livelihood products such as paintings, twine bags, beads coin purse, accessories and coin banks.
The ribbon cutting was led by DCFJ-PDL's warden, Insp. Rovie Ann Noe Alcantara.
Valued guests Councilor Pilar Braga, Dinky Munda Jr. of Tabula Rasa Art Group, Atty. Susan Cariaga of SETBIFI, Amalia Cabusao of Mindanao Times, Manuel Escuadro of Davao Archdiocesan Prison Ministry, Magallanes Art Club and former bakasyonistas joined in the opening of the exhibit.
Participating visual artists are DJ Cachapero, J Jacoto, AJ Languido, R Escoto and M Ancajas.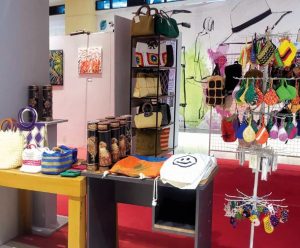 We invite you all to visit the art exhibit and craft sales of the DCFJ-PDL at Felcris Centrale this weekend.
Earnings from the sales will help the artists and their families. The activity has a first day total sales of P16,640.
We look forward to more art exhibitions by talented PDL artists. Art and artists know no boundaries indeed.
Congratulations to DCFJ-PDL.