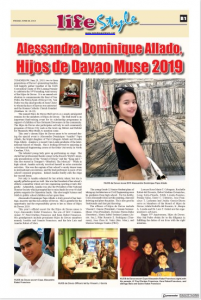 On June 29, 2019, two to three generations of Davao's pioneering families will happily gather together at the SMX Convention Center of SM Lanang Premier to celebrate the 55th Founding Anniversary of the Hijos de Davao. It is an annual celebration to commemorate the feast of San Pedro, the Patron Saint of Davao City. San Pedro was the chief apostle of Jesus Christ to whom the keys of heaven was entrusted and the Roman Catholic Church founded (Matthew 16: 18-19).
The annual Hijos de Davao Ball serves as a much anticipated reunion for the members of Hijos de Davao. The Ball itself is an important fund-raising event for its scholarship programme in support of children of less fortunate Davaoenos in the community. The Hijos de Davao also participates actively in such community programs of Davao City such as the Araw ng Dabaw and Habitat for Humanity Blitz Build, to mention some.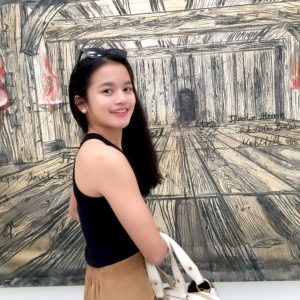 This year's chosen Hijos de Davao muse to be crowned during the special event is Alessandra Dominique "Annika" Papa Allado, the bright daughter of Yuri Cabaguio Allado and Roselle Papa Allado. Annika is a recent Cum Laude graduate of the International School of Manila. She is looking forward to majoring in a Mechanical Engineering course at the Duke University in North Carolina, USA.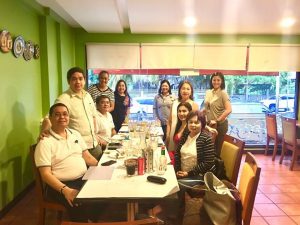 The talented young lady grew up performing on stage. She started her professional theatre career in the Resorts World's musicale presentations of the "Sound of Music" and the "King and I." She also starred in Trumpet's "Bluebird, The Musical." While in high school, Annika actively involved herself in extra curricular activities. She was the captain of her school's varsity dance team in international conventions; and the lead performer in most of her school's musical programs. Indeed Annika fondly calls the stage her second home.
Not only is Annika admired for her artistic talent; but she is equally gifted in sports as well. She was the President of her school's athletic committee which saw her organizing sporting events diligently. Admirably, Annika was also the President of the National Honour Society which prompted her to raise funds for over 40 cleft palette surgeries for Operation Smile. She also taught Science and Math to public school children on her spare time.
Alessandra Dominique Papa Allado is truly proud of her heritage, ancestry and the rich culture of Davao. She is grateful for the opportunity and the responsibility given to her as Muse of Hijos de Davao 2019.
This year's official escort for the Hijos de Davao muse is Caye Alessandro Rabat Francisco, the son of SEC Commissioner JV Paul Durban Francisco and Kara Rabat Francisco. His grandparents include prominent Hijos de Davao members namely Joselito and Juanita Francisco; and the late Luis and Amelia Rabat of Mati.
The young Grade 12 Senior Student plans of taking up Architecture or Civil Engineering once he graduates from high school. For his hobby, Caye Alessandro does acrylic painting, charcoal drawing and plays the piano. He is also good in Taekwando and shot put throwing.
The officers of Hijos de Davao include Vincent J. Garcia (President), Carmen Soriano-Diano (Vice-President), Rowena Hizon-Daluz (Secretary), Maria Isabel Soriano-Lemen (Assist. Sec.), Pilar Rosario E. Rodriguez (Treasurer), Jose Claro H. Velez (Bus. Man.), and Marissa Salonga-Tionko (PRO).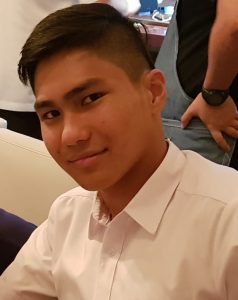 Lawyer Rose Marie T. Cabaguio, Rochelle Rabat-del Rosario, Bebot Medina-Estanislao, Long Solis-Pineda, Edith Lizada-Fuentes, Premie Salas, Gerry C. Cabreros, Jose Francisco T. Ledesma and Jackie Garcia-Dizon serve as Members of the Board of Hijos de Davao; while Rodolfo del Rosario, Jr., Benjie A. Lizada and Dr. Luis T. Gahol are the organization's advisers.
Happy 55th Anniversary, Hijos de Davao. May San Pedro obtain for us the diligence in fulfilling the duties of our lives with the right intention.