The City Transport and Traffic Management Office (CTTMO) has urged the public to file complaint to the police against erring jeepney barkers.
"Those PUJ (public utility jeepney) drivers who are asked for money could file complaints for extortion while those females who believe they are harassed could also file for cases on acts of lasciviousness," CTTMO chief Dionisio Abude told reporters during the i-Speak press conference yesterday at the City Hall.
Abude said the CTTMO only have full power concerning traffic issues, while illegal actions concerning barkers fall to the police office.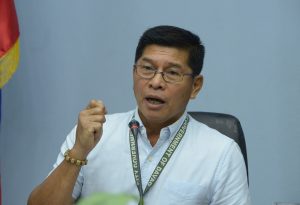 The CTTMO chief said they can arrest the barkers even without warrant but they can't hold them for long.
"We could do citizen's arrest or the warantless arrest," he said.
"But, we have no authority to hold them for 24 hours unless someone would file a case."
"So there should be a complainant to keep them away from the streets because these alleged complaints have been recurring already," Abude added.
Earlier, the CTTMO is planning to make the street barkers into street attendants.
However, the plans have been on hold.
"I have their names in a log book when we called them for a meeting. However, our plan to make them as street attendants have been put on hold in one of the departments of the city planning because once we shift to the bus system, we will no longer have any barkers in our streets," Abude said.
The issue against barkers came up anew after two barkers allegedly mauled an elderly Calinan-bound PUJ driver in Bankerohan for allegedly refusing to give them fees.